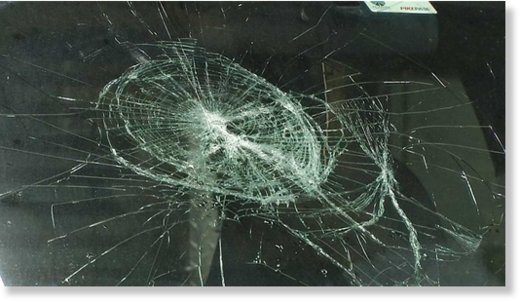 No sooner had a severe thunderstorm warning been issued for the Coweta area around 6 p.m. Friday than a hail storms began pelting portions of the city.
While some areas only experienced heavy rains,
others fell victim to stones of ice falling from an angry spring sky.
Mindi Fuser said her daughter, Madison, was a passenger in a car driven by her friend when their windshield was crushed by hail.
"They had just pulled out of the school parking lot when it came down," Fuser explained. "There were cheer tryouts at 6 p.m., and a bunch of girls were coming out of the school and some were coming in. It was chaos."
"The girls were heading to our house five minutes away from the school when the windshield broke. It threw glass in Madison's lap," she continued.
"It scared the heck out of them! They didn't know what to do, so they pulled off the road and under a tree and we went to get the car."
"It was coming down really hard on the high school and cemetery area. The cemetery was covered in really big hail," she added.
Fuser said she lives half a mile from Kum and Go and they received no hail at all at their home.
Ashley McCorcle was a passenger in her dad, Ross's car only a few blocks from their home when they were pelted by large hail.
"We were going down Highway 51-B and the further we went, the bigger it got," the teenager said. "It was tennis ball to baseball size, leaving a crack in my window and cracks windshields of my sister's and mom's cars."
McCorcle said she had never seen hail that big before.
Another hard hit area was 305th E. Ave. off of Highway 51-B at the Wagoner County District 3 Barn and Wagoner County Emergency Management facility.
"It's bad here," WCEM Volunteer Deputy Director Brandon Wren said while county crews worked to assess all the damage. "We have six vehicles with no damage - four we can respond in now - but everything else is damaged."
Numerous windshields were broken out by hail stones that also left large dents in the vehicles themselves.
"We were watching radar and it went from raining hard to where you couldn't see across the parking lot," Wren noted.
"We had baseball size hail. We have dents in hoods that look like bowling balls hit it."
Structurally, the emergency management building had enough damage to cause leaking areas, but it's the vehicles WCEM officials are worried about as it minimizes the fleet available for responses.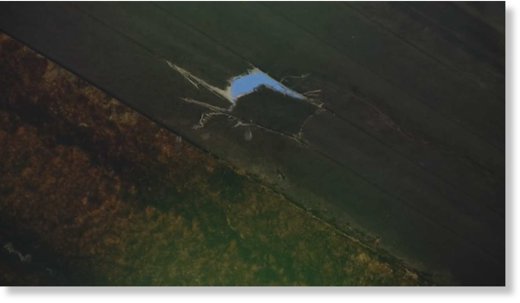 Right across the parking lot from the building, the Wagoner County District 3 Barn suffered significant damage. It is a metal building.

"All of their skylights are broken out and there is insulation everywhere," he said. "Many of their vehicles have completely been broken out."

He said the smallest hail that fell in that location was the size of golf balls.