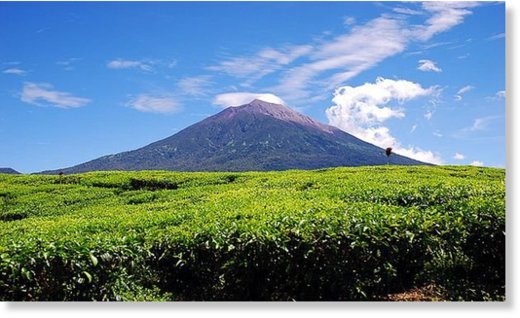 Authorities are preparing routes and shelters for evacuation as seismic activity of Mount Kerinci volcano in Kerinci district of Jambi rises, officials of the country's disaster agency and volcanology agency said on Friday.
Over 10,000 people living on the slope of the volcano are vulnerable to eruption risks, Ansari, senior official of disaster agency at the district revealed.
"
The activity of the volcano has been rising in recent days
. So we must anticipate it," he told Xinhua by phone from the district.
Coordination among the authorities at the district and those at the provincial level has been boosted to counter the possible impacts of eruption, Ansari added.
Mount Kerinci of 3,805 meters high in Sumatra Island has witnessed small eruptions recently, Henda Gunawan, head of observation at the national volcanology agency said on Friday.
"And its eruption has been intense since the last two weeks,"
the volcanologist told Xinhua over phone from West Java.
"The volcanology agency has recommended people not enter the area in the radius of 3 kilometers from the crater," said Gunawan.
Mount Kerinci is one of 129 active volcanoes in Indonesia, which lies on the Ring of Fire, a belt of seismic activity running around the basin of the Pacific Ocean.