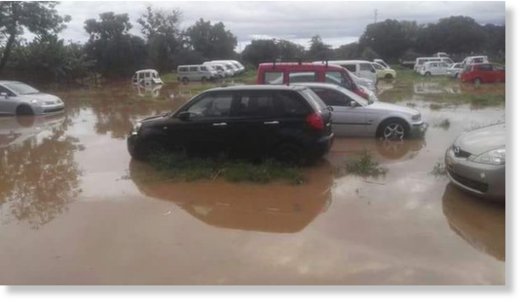 Ten days of persistent rains in the north of Malawi have killed dozens, injured others while destroying over 1000 houses and affecting about 17,000 families.
The impact of the rain has made President Peter Mutharika to declare a state of emergency as local authorities call for help.
The disaster has wreaked havoc on the densely populated country, where most people survive on subsistence farming. Crops of maize have been destroyed, villages wiped out, homes swept away and livestock killed.
Ethel Khosa, is one of the survivors, but unfortunately she lost two of her children and her home.
"It all started yesterday late in the evening when we were sleeping. Suddenly, the house collapsed on us," she said.
"We call all religious organizations to come and support the people in a situation of lack, at the level of housing and other basic products which can help," said Patricia Kaliyati, Malawi Minister of information.
Many of those forced from their homes have taken refuge in schools, disrupting education for around 350,000 pupils. Unicef is providing tents so that the schools can set up temporary learning spaces while still offering accommodation to families at night.
Source: AFP