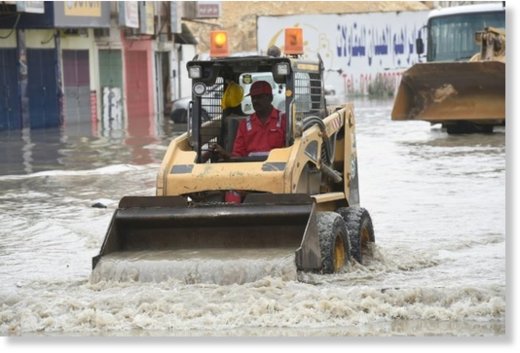 Rains and
flooding have killed 18 people throughout Saudi Arabia and 915 had to be rescued from inside their vehicles
, the General Directorate of Saudi Civil Defense said on Thursday.
Floodwaters inundated roadways in Riyadh, Mecca and the mountainous south of the mostly desert kingdom, the directorate said in a statement.
Videos posted on social media showed cars submerged in water in the southwestern city of Abha.
Heavy rains have lashed Saudi Arabia for several days
and the education ministry closed schools in and around the capital Riyadh on Wednesday.