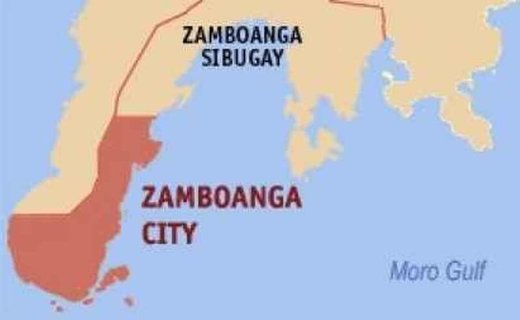 Three people were injured while four houses were partially destroyed early Thursday when a magnitude 6.0 earthquake shook the Zamboanga Peninsula region.
The Philippine Institute of Volcanology and Seismology said the tremor occurred at 2:21 a.m. Thursday and traced its epicenter at 17 kilometers northwest of Baligiuan, Zamboanga del Norte, which also felt the quake at intensity 4.
Dr. Elmeir Apolinario, city disaster risk reduction and management officer, said the victims are all residents of Kalinaw Urban Poor Association in Barangay Sinunuc, 9.30 kilometers west of City Hall.
Apolinario identified the victims as Arcina Natividad, 56, injured in the head; Raymond Natividad, 23, abrasions in the right hand, foot, right shoulder and bruises at the back; and, Juliana Makahibag, 13, hand and head injuries.
The victims were injured when the concrete divider of their house, which is still under construction, collapsed while they were asleep at the living room.
No one was hurt in the three other houses, owned by Natividad's neighbors, damaged by the earthquake.
Intensity 4 was recorded in Baliguian and Labason in Zamboanga del Norte, Dipolog City posted intensity 2, while intensity 1 was recorded in Liloy.
Phivolcs, in its earthquake bulletin posted at 3:47 a.m., warned the public against possible aftershocks.