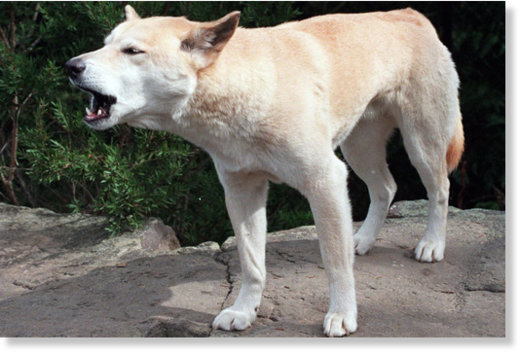 A two-year-old girl has been bitten by a wild dog during a beach picnic on a holiday in Western Australia.
The Dwyer family were holidaying at the Kooljaman resort at Cape Leveque, 220km north of Broome, on Friday evening when the attack occurred.
Christine Dwyer, 27, said they were having an evening picnic on the beach when the animal approached her daughter Stella and attempted to steal her stuffed toy elephant.
Speaking to
ABC News
, Christine explained:
"[Stella] tried to crawl away and was crying and it just ran back in and grabbed her on the lower back and buttock.
"It tried to drag her backwards but it only got maybe six inches."
Ms Dwyer said resort staff were walking down to the beach as the incident occurred, adding: "They were very helpful, they continued to shoo it away and took us up to the nurses to make sure she didn't need any tetanus injections or anything like that, and just clean up the little scratches and puncture wounds that she received through the nappy."
The
Daily Mail
reports that staff at the resort had already been looking for the dingo as it had been stealing rubbish from the local tip and becoming more bold with guests.
The paper adds that it is believed the animal was captured and put down following the incident.