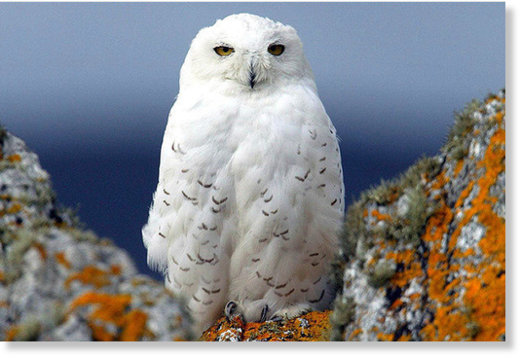 The scene of engine houses against the backdrop of a crisp blue sky might be fairly common in Cornwall, but what is not is the small white bird nestling in the hedgerow.
This snowy owl, which was snapped by photographer Adam Whitehouse, was probably trying to gather its bearings
after flying way off course.
The eye-catching birds are native to Arctic regions in North America and Eurasia
rather than the tip of West Cornwall.
Mr Whitehouse said the pretty white visitor stopped off for a spell at St Just on April 4 and was pictured here just above Kenidjack Valley.
He said it was not the only rare visitor of late and in the same few days a number of other Arctic birds have been seen in the area, including a rare Gyr falcon in the same location and an Iceland gull on the beach.