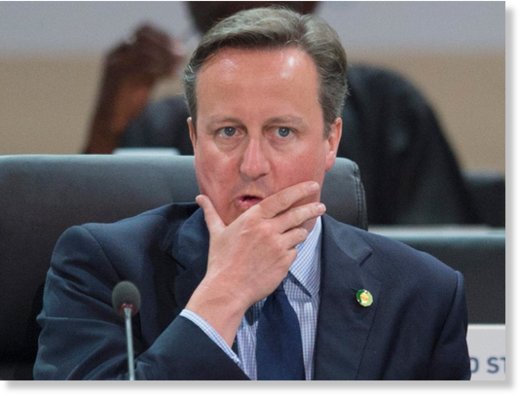 It's the shadowy world of secret international finance and tax avoidance.
"What we're looking at here is really a parallel universe."
This
Four Corners
investigation will reveal how the rich and powerful exploit the system.
"What this really says is a lot about the system itself and how broke the system is and how crazy the whole thing is."
Four Corners reporter Marian Wilkinson follows the money trail and it's worth trillions of dollars.
"I was on their immigration stop list. But we've gotten in."
Marian Wilkinson, Reporter
British Prime Minister David Cameron, who has recently been campaigning against tax havens and prosecuting all ordinary people who attempt to dodge paying taxes,
has been exposed as benefiting from his father's long-term use of tax havens to hide his dirty money
.
What the Panama Papers reveal, is something that has been known to all clued-in people for many years: that we, the ordinary people of this world, are ruled by a cabal of immoral, conscienceless psychopaths who profit massively from war, suffering and death. Chief among those psychopaths we find Western politicians and corporate big-wigs who are the most vocal in extolling the virtues of justice, freedom and democracy.