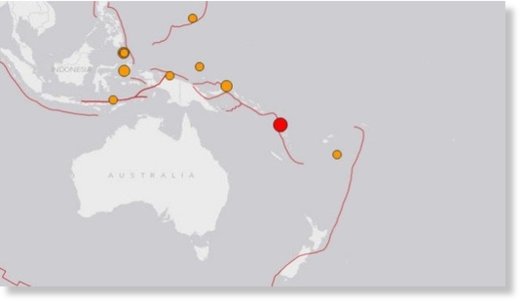 An earthquake of magnitude 6.9 has struck near the Pacific island nation of Vanuatu, the US Geological Survey (USGS) says.
The earthquake struck 109km west-south-west of Sola, Vanuatu, at 6.58pm (NZT) at a depth of 33.7 km, the USGS said.
The Pacific Tsunami Warning Centre did not issue a Pacific-wide tsunami warning.
"Based on all available data a destructive Pacific-wide tsunami is not expected," the centre said.
A similarly-sized quake struck the same area on Sunday
without causing any damage.
Source: Reuters