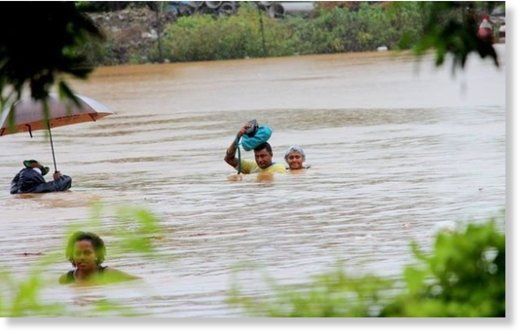 One person is reported dead and another missing in the widespread flooding which has hit Fiji over the past two days.
The body of a 70-year-old man was found floating in the Sabeto River this morning, FBC News reported.
The broadcaster said the man was believed to have gone for an early morning swim.
A 19-year-old girl, meanwhile, has been reported missing after she was washed away by strong river currents last night.
More than 3500 people have moved to 79 evacuation centres in the north and west of the main island Viti Levu, as two tropical depressions continue to affect the country.
Authorities are warning people not to travel because of the risk of more heavy rain and flooding.
The town of Nadi has been under metres of floodwaters, and people throughout Fiji are bracing for more over the next 24 hours.
Parts of the country were already in a state of natural disaster after the country received a direct hit from Cyclone Winston six weeks ago.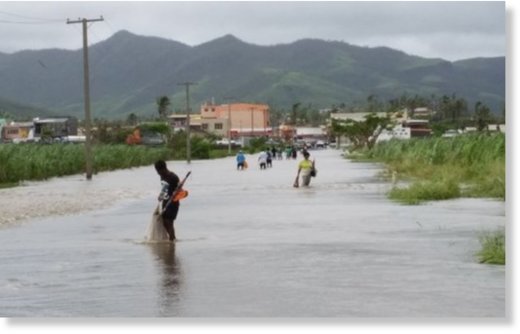 More heavy rainfall possible overnight
Forecasters at the Fiji Met Office said Tropical Depression 16F, currently northwest of Vanuatu, could develop into a tropical cyclone overnight and move in an easterly direction towards Fiji.
Fiji had already been affected by another tropical disturbance, 14F, which was currently over the country.
Forecasters said the new weather system could bring further heavy rainfall and strong winds overnight.