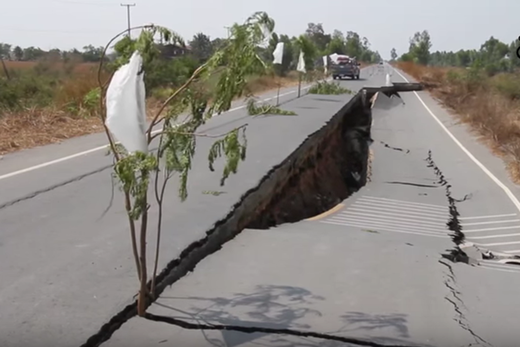 The deep cavern which stretched almost 400ft (120 metres) opened up on the road out of the blue

This was the shocking scene on a motorway after the road suddenly collapsed revealing
a huge 13ft deep sinkhole
. The deep cavern which stretched almost 400ft (120 metres) opened up on a road north of Bangkok in Thailand.
It comes just days after a truck overturned after being pulled into a similar crack in the road a few days earlier.
Authorities have closed the road indefinitely and inspectors have reported finding small cracks at various point along the carriageway.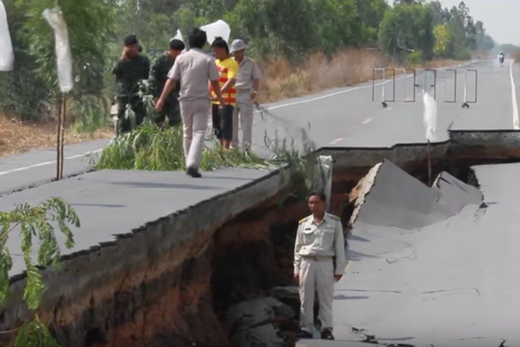 Thitinan Charoen-ard, chief administrator of Sananlak municipality led officials on a inspection of the area. She said the water level at a nearby canal had fallen significantly and could be related to the collapse.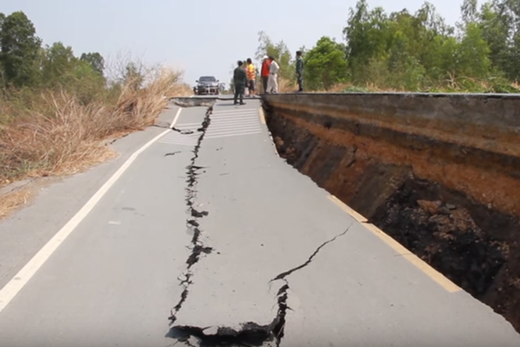 A road gang and earthmoving machinery had been sent to the area to repair the collapsed section of the road on the eastbound section of the road, she said. Although traffic was still using the opposite carriageway, heading west.