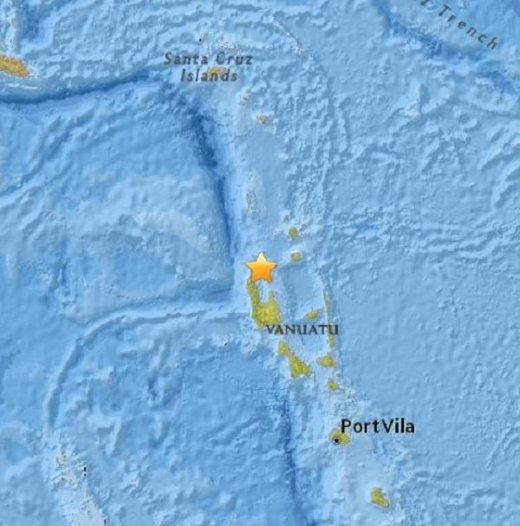 A 7.2-magnitude earthquake rocked off Vanuatu in the Pacific on Sunday, the US Geological Survey said.
No casualties or damage have been reported.
​The Vanuatu islands are part of the so-called Ring of Fire — a horseshoe-shaped region in the Pacific Ocean formed by volcanoes and tectonic faults. Ninety percent of all earthquakes occur in the Ring.