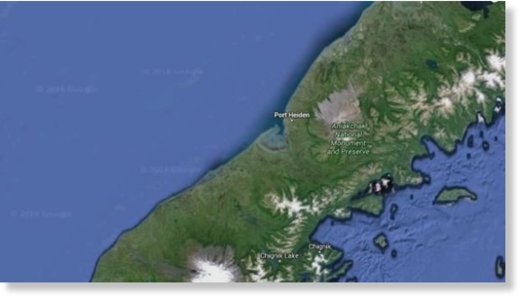 A strong 6.2 magnitude earthquake shook a lightly populated remote region of southwestern Alaska, the US Geological Survey that monitors quakes worldwide reported.
The quake struck at 0550 GMT on Saturday on the Aleutian arc some 654 kilometers southwest of Anchorage, and 100 kilometers northeast of Chignik Lake, Alaska.
The National Tsunami Warning Center said that no watch, warning or advisory would be issued for the quake.
"A tsunami is NOT expected to be generated by this earthquake," the Center said.
The earthquake epicenter was 58 miles below the surface, the Alaska Earthquake Center reported.
The Aleutian arc, part of the seismically active Pacific Ring of Fire, extends some 3,000 kilometers from the Gulf of Alaska to Russia's Kamchatka Peninsula.
The arc "marks the region where the Pacific plate subducts into the mantle beneath the North America plate," the USGS said on its website.
Source: AFP