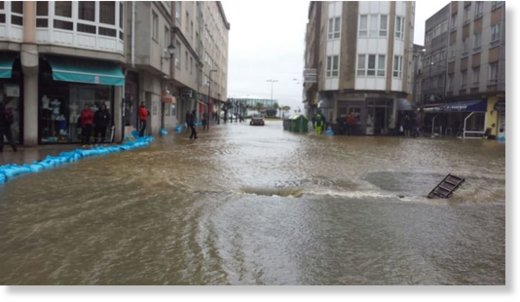 Hundreds of people were evacuated from their homes on Wednesday 30 March 2016 after floods in parts of Galicia, north western Spain.
Sada, a municipality of around 12,000 people in the province of A Coruña, was one of the worst hit areas after heavy rain, overflowing rivers and a high tide combined to flood several areas of the city.
Although exact figures are unavailable, it is estimated that hundreds were forced to evacuate their homes. Emergency teams using 5 rescue boats assisted with evacuations. Those displaced are either staying with friends or relatives, or have been accommodated in nearby hostels, according to a statement from the local government, which is making arrangements for the municipality be declared a disaster area.
Soon after the flooding occurred, the local government issued a statement on 30 March saying that constant rain over the past 24 hours, added to the high tide this morning and the large volume of water in rivers that flow into Sada, flooding has occurred in the city centre,
particularly in the areas around Lagoa, rúa Culleredo, rúa Venezuela, Riobao, and O Castro, and the parishes of Mondego and Mosteirón.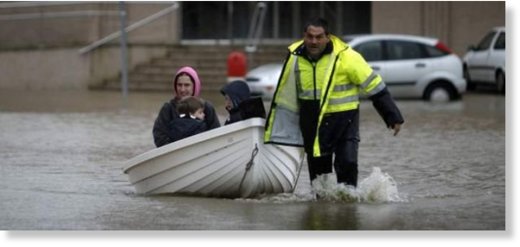 Much of the flood water had receded by yesterday, when provincial president, Valentín González Formoso, visited affected areas, noting the considerable number of homes and business that have suffered damage.
Flooding was also reported in Cambre, after the río Gándara overflowed.
Some minor flooding was also reported in the areas of Oleiros, Arteixo and Betanzos.
La Coruña recorded 75 mm of rain in a 24 hour period between 29 and 30 March. Almost 20 mm had fallen the previous day. Oveido also recorded heavy rain, with 53 mm falling in 24 hours, 29 to March, 2016.