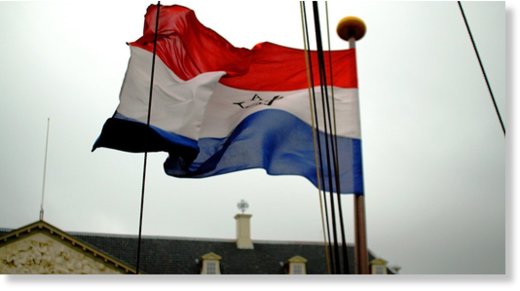 While the leader of the Dutch government does not see Kiev sitting among the members of the European Union, the organizers of the Dutch referendum on Ukraine-EU Association Agreement openly say, "Ukraine? Who cares?"
"We believe that Ukraine ought to have good relations as much with Europe as with Russia. This will be impossible if Ukraine becomes a member of the European Union," said the Netherlands Prime Minister Mark Rutte in an interview on the site NU.nl.
In addition, he stressed that Ukraine and Russia are strongly linked historically. However, "following the events in eastern Ukraine and the annexation of Crimea to Russia, it is unlikely that the two countries will manage to reconcile soon," said the Dutch Minister's cabinet chief.
"Who cares about Ukraine, our goal is the Nexit"
On the subject of the April 6th Dutch referendum on Ukraine-EU Association Agreement, the organizers point out that this question is not of great importance to them. Their goal is to create opportunities for the "Nexit," a kind of Brexit but Dutch, to allow the Netherlands to leave the EU.
"Actually, we do not care about Ukraine, you must understand,"
said Arjan van Dixhoorn, one of the organizers, and the president of the Burgercomité-EU association.
According to her, the referendum of April 6 is aimed at creating tensions between the Netherlands and the European Union. "A referendum on a Nexit was impossible until now. That's why we are using every possibility of putting pressure on relations between the Netherlands and the EU," she told the Dutch newspaper NRC.
The Ukraine-EU Association Agreement entered into force provisionally on 1 January 2016, ratified by the parliaments of all 28 EU members. However, if the Dutch people vote against it, the Netherlands authorities will be forced to reconsider their position.
The decision of the Dutch government to hold a referendum on the Ukraine-EU association was generated by a petition launched by the blog GeenStijl, popular among young people, by a think-tank Forum voor Democratie, and by the Burgercomite EU. To everyone's surprise, the appeal raised over 450 000 signatures, forcing the administration to hold a ballot on the issue. If more than 30% of the population participate in the vote, the government will be obliged to take it into account.