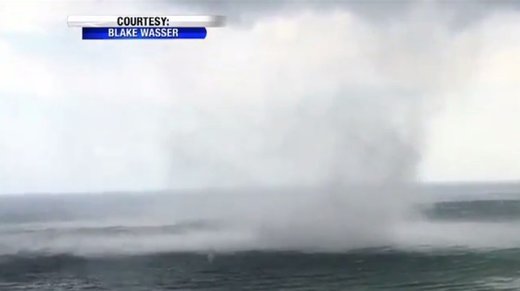 A waterspout touched down Saturday near Fort Lauderdale Beach Park.
Video shot on the beach showed
the wind picked up boats, tossed garbage cans and left several cars damaged
. Fort Lauderdale Police spokesperson Tracy Figone said they got severe weather reports.
There was "bad weather in the area of Fort Lauderdale beaches near the Oasis Cafe," 600 Seabreeze Blvd., Figone said. Jesse Francois said he was in the water when the severe weather hit.
"I was actually scared for my life," Fracois said.
Authorities didn't report injuries. An ocean rescue employee who did not want to be named was one of the witnesses. She said it was a very quick event. Olga Meyer was also at the beach.
"It was raining and it was like a waterspout," Meyer said. "It was huge."
Broward County was under a severe thunderstorm watch until 9 p.m.,
according to Local 10 News meteorologist Jennifer Correa
. There was also a high rip current risk and a special marine warning in effect.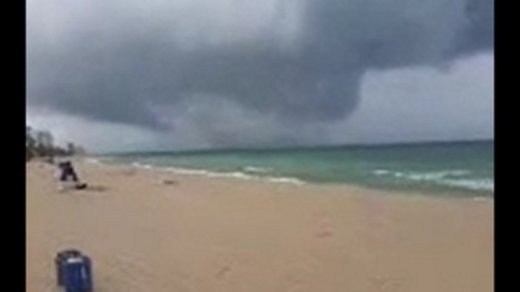 The National Weather Service
reported
"lightning, heavy rain" and 50-miles-per-hour gusts.
Local 10 News Assignment Desk Editor Robert Alpizar contributed to this report. The original report said it was a possible tornado, but Correa later confirmed it was a waterspout.