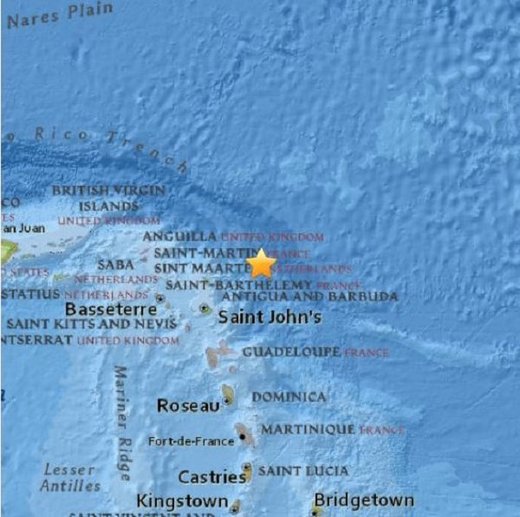 A strong 6.0-magnitude earthquake struck Saturday off the Lesser Antilles in the Caribbean Sea, the US Geological Survey (USGS) reported.
The offshore quake was registered at the depth of over 15 miles, 76 miles to the northeast of the inhabited Barbuda island and its city of Codrington.
There were no immediate reports of tsunami threat.
Barbuda is part of the twin-island Caribbean nation of Antigua and Barbuda. The earthquake comes just hours after its government conducted tsunami evacuation exercises, aimed at boosting tsunami safety and increasing the level of awareness among the residents.
The perimeter of the Caribbean plate is characterized by its complexity of tectonic regimes, including numerous faults and pull-apart basin tectonics, according to the USGS.