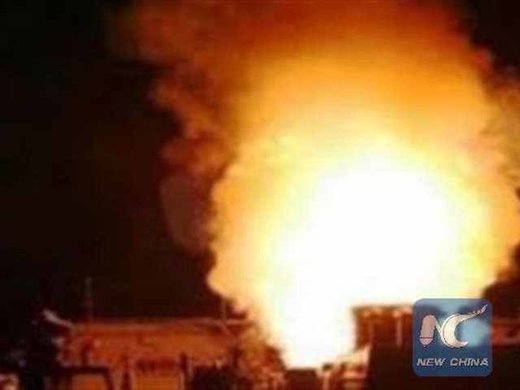 An explosion in Iran has injured at least 39 people at the Grand Bazaar in central Tehran.
Al-Bawaba
reports
the likely cause of the blast as a faulty gas cylinder at a three-story building in Green Square. The fire department, though,
said
"the precise cause of the explosion is still not clear." They do believe the explosion
happened
on the first floor of the building.
Financial Times
reporter Monavar Khalaj says sources on the ground have dismissed terrorism as a possible reason for the explosion.
Explosions in Tehran Bazaar. 39 injured. Reason not clear yet. Reports say gas capsule not terrorist acts

— Monavar Khalaj (@MKhalaj) March 16, 2016
A spokesman for the Tehran fire department said some of the injured remain in critical condition.
Authorities are still on the scene and investigating the incident. The fire department
asked
people to "refrain from traveling in the area."
As of press time, Iran's major national English language state outlets
PressTV
and
Tasnim News Agency
have yet to report on the incident.
رئیس پلیس تهران گفت مواد شیمیایی برای ساخت ترقه عامل انفجار بازار تهران بوده. فمیدین

— پرنده ی مهاجر (@parandeh00) March 16, 2016
Translation: Tehran's police chief said chemicals for manufacturing firecrackers exploded in the marketplace.
Translation: Wednesday's victims
Local media
said
the area does not have any urban gas pipelines so people use domestic cylinders to heat their homes.