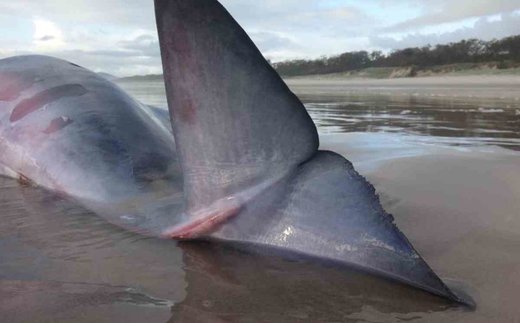 A female whale, her calf and a dolphin have been found dead on Sunshine Coast beaches in Queensland.
The pygmy sperm whale calf and dolphin became stranded at Peregian Beach, while the mother whale was found about 2km north near Noosa on Sunday, the Department of Environment and Heritage Protection says.
Samples have been taken from the animals and a local council is arranging for the carcasses to be removed.
Photos of the animals were posted to the Peregian Beach Village Facebook page on Sunday.
"Sadly 3 sea mammals have washed up dead on the early morning high tide," the post read.
"The Coolum Coast Care team are on the scene with Humpback Whale research scientist Dr. Michael Noad, who just happened to be coming down to check the surf."
The post said it wasn't known how the mammals died, but it appeared the whales had been bitten by sharks.
AAP 2016