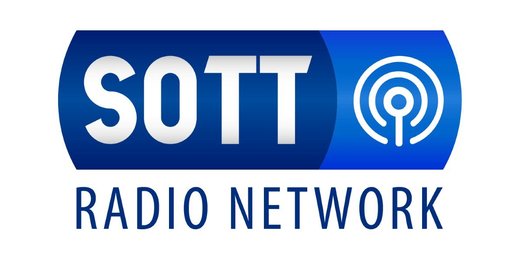 Do you ever feel like you're the only one in your area or family that seems to understand what is really going on in the world? As a result, do you feel depressed isolated, fearful? It's natural to feel this way when we begin to see and understand the real and often shocking truth about how the world operates. But it can also be struggle. What you once thought was your purpose in life can fall away, leaving you wondering where to turn next and what, if anything, you can do to stop the madness on our planet.
This week on Behind the Headlines we'll be sharing our thoughts about facing the horrors of life on planet earth and where we can still find inspiration, purpose and willpower, and how diet and lifestyle are directly involved in achieving those goals. In this task, we'll be joined by hosts of the Health and Wellness show, Doug DiPasquale and Tiff Miller.
We hope you'll join us on Sunday January 31st 2016 from 12-2pm EST, 6-8pm CET for what may be one of the last Sott Radio Network shows to be hosted by Blogtalkradio, because we're ditching these losers and striking out on our own.
Running Time:
01:53:00
Download:
MP3
Here's the transcript of the show:
Niall:
Hi and welcome to Behind the Headlines on the SOTT Radio Network. I'm Niall Bradley, my co-host as usual Joe Quinn;
Joe:
Hi, there.
Niall:
We're joined again this week by the lovely Bahar Azizi -
Bahar:
Hello, everyone.
Niall:
- editor at Dutch SOTT.net. We've also got with us this week, two SOTT.net editors and co-hosts of our Health and Wellness show, Doug and Tiffany, are you there guys?
Doug:
Hello.
Tiffany:
I'm here, Hi, guys.
Niall:
They are hosts of the excellent Health and Wellness show which is now on Fridays.
Tiffany:
Fridays at 10am US eastern time.
Niall:
Well, we've decided to have them on with us his week because we're doing something different. Usually we go Behind the Headlines, we're now going to go behind some of the work and the reasons why we go behind the headlines like we do and how do we stay sane doing it! We get a lot of people asking us, "What do we do about it??"
Joe:
Right, the point is it's basically just political commentary.
Niall:
Well what kicked this off is, and it's been on our minds to delve a little bit deeper and to share some of our experiences that led us to be doing the kind of work that we do, in connecting the dots of the bigger picture. And somebody contacted us recently with an idea for a show. I'm going to read out to you what this person said, so here we go:
"Hello, I have a suggestion for a show that may help those who find themselves isolated and disconnected from others. I think it's natural to feel depressed and lonely if you're in the beginning of understanding how the world operates while others around you do not seem to align with that understanding. I feel alone, I feel isolated and I feel depressed. Reading articles on SOTT.net and listening to you all on the Health and Wellness show; on the Truth Perspective and Behind the Headlines shows, every weekend this gives me something I can relate to and connect with. I want to thank you for giving that to me. I feel in debt to your efforts in a way. I'm curious though if I'm not the only one. I graduated with honours from a university and then went on to a medical school but I withdrew after learning how hopeless it seemed; I may have made a mistake. I've been trying to piece together a purpose for myself ever since, and I keep coming up empty. I would love to hear you thoughts about inspiration, purpose and will power and how diet and lifestyle may connect to it. What is inspiration? How is it connected to levels of dopamine and Iodine? What about endocrine function and Parasympathetic tone? Is it possible if we apply information that we will become more inspired and creative?"
Now our listeners connecting topics there, that we have researched and uncovered on our forum and of course in articles on SOTT.net, we didn't just pluck them out of the blue. Of course they also may have been covered in some depth by Doug and Tiff and their co-hosts on the Health and Wellness show. But I supposed what he's looking for is a synthesis of why the importance of health marries with the importance of coming to terms with the world as it really is, and dispelling illusions about it, and being able to cope with it.
Joe:
I just wanted to say though that since that is the topic of our show, and one of the questions by our listener, who Niall just read out the email from, he said he wonders if he's not the only one who's feeling a bit isolate and depressed, etc., about the state of the world, etc. Anybody listening to the show, don't be shy, you can call in via Skype, give us a call by clicking on the Skype icon on the BlogTalkRadio page you'll get connected you can tell us if you share similar feelings or perspectives on the world, on the state of the world at this point in time, and what, if anything, you're doing about it, or if you're completely hopeless and don't know what to do about it, then maybe you can maybe share that as well and we can try and help you in some way or other. So don't be afraid or don't be shy to call in and share how you're feeling, because you know 'sharing is caring'. And a burden shared is... whatever that phrase is, is good.
Tiffany:
Do call; we feel your pain.
Joe:
Exactly. Just to give an example I suppose: when people are feeling, as we've described, and we know this feeling of course I don't think there's anybody here or those listening who can't empathise or have never felt that way, I'm sure people listening feel that way quite a lot, but you know the reason for why people feel depressed - let's start with feeling depressed about the state of the world. It's not hard to do or to feel that way, obviously. I was reading a story just a few days ago about this perpetual, at this point, refugee crisis in Europe, over from Syria and other places; people trying to get to Greece. And there was a story about how a boat load; of something like 40 people, including children, drowned, and there were rescue workers in boats within a short distance from these refugees. The problem was that these were Greek rescue workers and the boat of refugees happened to be in Turkish waters - or maybe they were in international waters, I'm not sure. But basically the idea was that these Greek rescue workers in their boat sat there and watched these people drown; from just a few metres or few yards away. And apparently could do nothing because of some invisible border in the ocean; an invisible line in the ocean.
To make matters worse, and the story was pretty heart breaking and horrible - and speaks to this idea about people being depressed about the state of the world. One of the women who was drowning, apparently realised why they couldn't come any closer so she tried to throw her baby over the invisible line. Of course she couldn't throw her baby far enough and everybody drowned. These guys just watched it all happen from literally a stone's throw away. So, yeah, throwing babies over invisible lines; that's one example of many that can be cited that speak to, certainly justifiable, certainly excused for feeling depressed about the state of the world. If your one of the only ones who notices these things, who doesn't just gloss over them and click on the sports channel or something to distract themselves, then yes you're going to feel isolated. You're going to feel like these horrible things are happening, there's nothing you can do about them and nobody else cares, no one else cares; well of course there are people who do care, certainly us. I suppose again it's about perspective. Does anybody else have any more horrible news stories to convey just before - we've got to bring people down before we can bring them back up again!
Tiffany:
That was horrible. That was horrible in itself. But new you said that invisible line, it just made me think, what does that represent? There are so many invisible lines in our own lives, just some arbitrary borders that we have between ourselves and ordinary people, how do we break through that? What would have happened if those guys in the boat did actually crossed that imaginary line and actually did save those people? So how can we cross those invisible lines that separate us from other people?
Joe:
Those guys in the chat just said, "To hell with it." There is no line basically but apparently, no, authority dictates what people do or don't do even when it comes to their own humanity.
Niall:
Some possible context in this story is that also last week, two Danish volunteer rescue workers were arrested by Greek authorities, and charged, as human traffickers, because they swam out to one of the boats and helped them in to the shore. At which point they'd committed an offence, an invisible offence, and they ended up being charged with the crime of what the mainstream media narrative is saying is the fault of this wave of refugees, which is that, "Oh, you evil humans are trafficking them." isn't that so easy to just turn it all around against them. That kind of thing is going on in their minds, the fear of reprisal. I would say that in the bigger context though, Greeks are doing the best they can. Like any mass of ordinary people if they were faced with this situation would just say, "To hell with these lines." and just get on with it.
Other news related to these waves of refugee's this week; the Greek government has set up a ministry dedicated to dealing with the crisis. I think he is going with the title Minister of Refugees. He spoke with British journalists and said, "Let me tell you, I had a phone call with my Belgian counterparts this week, and they told me "Stop letting them in. Stop helping them. Let them drown." explicitly. So it's a horrible situation within many, and everyone has these invisible lines in their head about what they should and shouldn't do. This is tangential in a way to what we're going to get at today, in terms of the more profound malaise that people feel in general. It's one thing for one particular story to knock you off your feet but as the guy who wrote into us said, it's a feeling of hopelessness from seeing the global, totality of the situation, and ending up in a mental space where you basically freeze; you can't move forward, you don't make any life decisions, never mind the fear of making the wrong one.
I can relate to that. I was in university and I was basically crawling to the finish line; I barely got out of there with anything to show for myself and at the time I was really, I can say now in retrospect I was depressed. I didn't admit that to myself at the time, and it came from allowing myself, if you like, to take in the totality of the horror of the situation on this planet; and the only thing that got me out of it was relating, even if not in a full sense, at least beginning to relate to other people who also see or feel this way about the overall horror of the situation. I think even the guy who wrote into us, he himself has admitted that he reads SOTT.net, he's aware of our forum so he's like a listener, he doesn't participate much but he has that thread at least. It's inevitable that you're going to want to end up relating to others who see and feel as you do. So we kind of have the basic answer there, and everyone comes to it naturally. How can I deal with this profound depression? I must seek out other people who are coping with it, and who carry on in spite of seeing and feeling the horrors.
Joe:
Well it's one thing for people to be able to listen to a show like this show, and I don't think there are many shows out there that talk about the kind of thing we talk about, we're kind of unique in that sense. It's one thing to be able to listen to voices on the internet, once or twice or even three times a week, but it's another thing to have physical contact, and a lot of people, I think, like this guy, who see the state of this world and how horrible it is and where it seems to be going; how way beyond Idiocracy it is, if anybody has ever seen the movie Idiocracy, Idiocracy is tame compared to what - if you really look what's going on. There are very few people like that. They're not going to find other people who say, "Yeah I know how you feel, it's all so horrible." everybody is just totally distracted by the myriad of distractions on offer. It's understandable because who wants to look at the world and admit and recognise to yourself that it really is a horrible, horrible place with so much inhumanity and so much pathology and idiocy going on that it's just - there's nowhere for it to go.
Who wants to look at the world that they live in, that they call their home, that they rely on for a sense of security, that it's going to continue on in an enough of a stable state, who wants to look at that and say, "Well it's all gone to hell." it's like admitting your entire security system - you're pulling it away and down, you're effectively acting against yourself in that sense. So most people don't want to do that and will fly into this dissociation and distraction and stuff. But I think that's getting increasingly difficult for people to do, so people have to increasingly dissociate more and more and of course as that need comes up there seems to be even more avenues for people to dissociate into and in more and more extreme ways. It's no surprise that the technology we've had in the past ten or fifteen years, the rise of video games or pornography over the web at a mouse click away, just to name two. It's almost like we're repeating the worst days of civilisations gone by. I often think of the height of corruption of the Roman empire with the bread and circuses, going to the coliseum and stuff, and compare that with the rise in the past number of years with cage fighting for example, or mixed martial arts, where basically you have guys bludgeoning each other to death in a cage; all you're missing there is the tigers and whatever else, a few swords and we're right here again.
For me it's just across the board, like politics, anybody who can see what's going on. Look at people like Donald Trump; he's quintessentially American in the sense that only American could produce someone like Donald Trump. Who would be so bombastic, and full of hot air and bullshit, and get away with it. In most other countries particularly in Western Europe, you wouldn't get someone like Donald Trump and get away with that but in America, at least for a certain part of the population it flies. Like in Canada, where Doug's from, I don't think that would fly very well but that doesn't mean that anywhere else is better. Because, in fact if you look at places like the UK and France and you just see the pusillanimous, snivelling and evil nature of the politicians, who all say the right things but you know they're just a bunch of heartless evil bastards underneath all of it. And they prove it time and time again. So it's pretty bad in terms of authorities, they just aren't serving their function anymore on the part of the ordinary people.
But people have no choice so they have to accept them so they have to find a way to twist and reinterpret the obvious lies they're getting and the obvious evil policies that are being implemented, they have to put a positive spin on those, because they have no choice because they know that the next guy that comes along is going to be the same as the last guy. And then terrorism, you know the whole threat like we mentioned the refugees and the horrors of the refugee crisis, where people are just being allowed to drown in front of so-called 'the free and democratic western world' officials of that world are watching people in desperate need drowning in front of them and saying, "Sorry, can't do anything about that". But what caused the refugee crisis is pure, naked imperialist greed and death dealing by these so-called 'democratic' nations in the west where they're invading people in the middle east and then blaming them when they're in need, just letting them die. Of course, justifying it with the excuse or the threat of terrorism which we have repeatedly pointed out is being carried out by the government themselves. We don't need to get into that specifically but we can see how that's being manufactured as a way to divide western populations in particular. Divide them from other people in the world like people in the Middle East, refugees, etc.
So they create a refugee crisis and at the same time create the situation where people will effectively hate the refugee's - that you, as the people of western countries, are responsible for creating; you are responsible, your governments are responsible, and you are responsible indirectly for creating those refugee's; and your government then puts something in place that makes you hate them; hate the people that you have indirectly victimised. So when you see those kinds of things - you can go into all sorts of areas, but anywhere you look it's just horrible and corrupt and pathological evil, and this is your home. So yeah, I can understand why you're feeling a bit depressed and a bit hopeless about the situation.
Niall:
You're talking about things that might not necessarily affect anyone's lives; in other words they can carry on with all this pushed into the background. But then you add things that are typical for these kinds of times, that hit them daily and that they can't escape from. A simple one is ever increasing access, the stress of keeping afloat, never mind thriving economically, it's got to be the number one juice extractor of the system and the number one stress factor. You can almost hear people scream out: "At least leave me a little corner; a place I can just stay away from it all." It's becoming harder and harder because that little corner of yours is getting squeezed ever smaller and smaller. So whichever way you look, even if you can afford to, or can 'successfully' push some of the horrors that come across the airwaves out of sight and out of mine, you don't escape, no one escapes from it. I think this is what the sum of the picture
Joe:
There's a guy in the chat room and he's not a regular obviously, and his response to what we were just saying - I don't know where he comes from - he says, "Stuffin' hell" which I think means 'stuffing hell'. His name is Stardust2003. "Stuffin' hell, what a pile of liberal crap this show is!" This is an example of the problem with people, who can't really think. Obviously this kind of show isn't for someone like that but when they immediately have these terms, these labels that they throw out, "Liberal, Oh, this is liberal. Liberals talk about that." liberals talk about what?? The way the world is? Nothing we just said is in any way an opinion, it's basically citing news reports of the facts of the way the world is but when you do that apparently you're 'liberal'. So if you've got a bleeding heart for the world and how the world is so screwed up and people are suffering; sure you can call us 'liberal' you can call us any other name you can think of. It's just ridiculous but that's an example of the way they have divided people, to think that it's all just opinions, there's liberal opinion, conservative opinion, right and left, and all this sort of stuff. That's nonsense. Everybody on this planet is a human being - well, most of them - they all share the planet and the stuff that happens on the planet effects everybody. So this isn't about political orientations or ideologies, liberals a political ideology, we're not talking about that, we're talking about what's happening in the world. But anyway, guys, Doug and Tiff, what do you think?
Tiffany:
The attitude that the chatter just posted, that's part of the problem there too. If you're depressed and if your mind is just reeling from the state of the world and the way things are, and you're reaching out for a way to kind of connect with people, and trying to figure out, "Am I the only one who feels this way? Do other people feel this way?" and maybe you might reach out to the wrong person, the kind of person that just posted that in the chat room, and you just get shouted down, made to feel crazy because you see these things and they say, "oh you're stupid, you're liberal, you're crazy" and it just makes it worse because you reached out to the wrong person.
Joe:
Exactly. What you're saying is that when people, like our listener who we talked about at the beginning of the show feeling isolated and depressed, they go look for someone and they get someone who doesn't really understand at all. It's understandable that they'd go and look for someone to connect with and that they'd be keeping their ear open for anybody who feels the same way, and they might hear something and think that they've got someone who understands it a bit but then they get a whole load of political ideology nonsense. It's pretty bad. Doug, any comment on that?
Doug:
What comes across to me is that when we're discussing all this stuff about the state of the world and how absolutely terrible it is; you can look at any facet of our reality and see how bad things are, even just looking into food politics and the food chain, you see the amount of corruption, how things are being twisted, things that are ridiculously unhealthy are being promoted as a panacea, it is extremely frustrating. I think what we're really talking about here is what Gurdjieff referred to as, the horror of the situation; if you really start to open your eyes and you take a lot at what's going on around you, it's horrifying, it absolutely is; it's easy to see why some people - well most people - would actually just get depressed, want to shut it off, go dissociate, and to not deal with it. What Gurdjieff talked about is that this is actually material with which to work with; so that we can actually take what we're seeing around us and use that as a way to work on ourselves and to improve ourselves in some way. It may come across as kind of crass or selfish to be using these terrible situations to work on yourself but it really is an avenue for exploring yourself and what's going on with yourself, how are you reacting to these things, where the things that are beneficial to you and the things that are not beneficial. That's the angle I tend to look at it on. The guy who wrote in is in a very understandable position but I think the avenue out of this - and I'm not saying to turn off depression or anything like that, and to numb yourself from it - but to try and work with this in some way, to try and use the insanity, that friction, as a means of building yourself up.
Joe:
Yeah, or possibly breaking yourself down.
Doug:
Yes. Like from the Dabrowski [theory of positive disintegration] perspective on it.
Joe:
Right. It's a difficult process and you might have some form of - even depression is a reaction. When it's a reaction to what's going on in the world it can be a healthy thing - but it should be something that becomes entrenched, like years or a life-long problem. But it is a fairly close objective reaction to what's going on in the world.
All
: (Agreement)
Tiffany:
We've all been in this position before, like when we came across certain material and if we felt depressed, like the world was crumbling all around us, that profound depression and that "Why, Why?" I remember feeling "Why are things that way they are?" that's like knocking on the door of the universe and you really can find answers if you just keep asking. So I think you can use it like you said Doug.
Doug:
I think it's an opportunity right away, to look at how you're dealing with it. It's very natural to get extremely negative and depressed about these things when you take a look at them. But I think it's important to look at how you're dealing with that; are you dwelling on it? Are you sitting there unable to leave your couch because, why bother? These are not beneficial reactions to this sort of thing; you can use these emotions as a means of motivating yourself, but if you're just stewing in it all, stewing in the chemical release of depression - and we all get addicted to these chemical states - so I think it's really important to do a self-assessment, to see where you're at. Maybe a part of you likes actually dwelling this kind of thing, a part of you gets some kind of benefit; because as long as you're paralysed, then you don't actually have to do anything. It can feed into your laziness, your apathy or whatever it might be. I think that one of the first steps is to take a look at how you're dealing with it. From there maybe organise some steps to get yourself out of it.
Niall:
Now our listener specified that he himself had made a mistake, as a young man in his life decisions; I would say to that: No. That could not be the case because in what you're doing to open your eyes to the nature of reality, you've actually done something that is the next thing to do, it was a progressive - so to speak - development. If we look back on things and say, "I should have done this. I should have done that." it's one thing to do that in ordinary circumstances but to do that in the course of wrestling with reality and coming to terms with it, that is something - if he can just adjust his perspective a little bit, that's a gift. It doesn't feel that way to him at the moment but he's actually learned something...
Bahar:
I can definitely relate to our listener who wrote that message to us. I used to feel pretty depressed and lonely and listening to the radio shows really helped me connect with other people. It's difficult not to feel hopeless about the state of the world, seeing how things are getting worse and how things repeat themselves. I would say based on my own experience, if you're feeling lonely and if you're feeling depressed about the state of the world and maybe how your own life is currently, I would say find a way to express your frustrations and emotions. If you can start a blog, do that and write about it, write about what is currently really bugging you and stuff like that. If we think about how we found out about some of the truths about the state of the world, its maybe because we read something, someone else wrote. So this is a way we can help other people and let other people know, "Hey, you're not alone, I'm having these feelings too."
Another thing would be to be to connect with other people who think the same way. We have our forum and I would say have a look; don't be afraid to interact with others; don't be afraid to make mistakes, we're all learning together and sharing our thoughts and our emotions; it really lessens the burden. In helping each other make the right decisions because sometimes we can't see clearly, we can't see objectively how bad our situation is; how good it is and what to do about it. Having more eyes looking at our situation, we can make it better and if our situation improves we can help other people better. So I think connection and expressing yourself is really important.
Joe:
Those are really good suggestions and it's not maybe the ideal answer for the people we're talking about here - they feel isolate and alone and maybe can't find anybody else. As an alternative that maybe it isn't perfect but it's pretty good, you're talking about connecting with people online, discussing things with them, sharing ideas and telling people how you feel basically, even if it's not face to face, that's better than nothing, certainly a lot better than nothing.
Niall:
Well that's only the beginning; from there, you end up here - the three of us in a room together, over there [in the US] Doug and Tiff. We're all meeting and making real connections but if began with that first step. It feels safer for each of us to share more of ourselves, to integrate and to finally meet, and in some cases to start living together but it was built on that original yearning, the need to communicate with other people who see what's going on; and that's how we all got together!
Doug:
For myself I know when I first started reading SOTT.net and reading the Wave series and that sort of thing, seeing the world for what it was, I found that what I ended up doing was I isolated myself in a lot of ways; I recognised this was not something that I could just talk to my buddy at work about, this is something that is much bigger. I ended up isolating myself in a certain way and leading a double life, where it's like the average day Doug, walks around and talks about whatever is on TV at the moment, but then using the Forum and SOTT.net - it was almost as if that was the 'real' Doug and I would use that as an outlet for the all the frustrations that would build up during the day.
I think that was beneficial for me but I don't know if it's necessarily what everybody wants to do. What ended up happening is that, slowly but surely I would have these people in my everyday life, start to talk about these things; I have kind of a glimmer there. I could drop a few words and say a few things about my perspective on them without giving away the 'whole banana'. It was beneficial for me because suddenly you start seeing these avenues in your daily life where you are able to express yourself in a way you weren't able before. I don't know, like I say, I don't know if that's necessarily the right approach for everybody but that's what I've found worked for me.
Joe:
Yeah. It's interesting that you say the idea when you first started to see the world as it really is and start to feel based on that seeing, you get depressed and stuff, but maybe that leads you to start looking and you don't find anybody in your local environment or even further afield, so you look online. It's a natural progression for a lot of people, they find some forms where other people share the same ideas, etc., but you're still living in 'two worlds' you have your normal physical life kind of thing, where you're not talking to anybody about any of this kind of stuff; you're still maybe going out to bars, out for a drink, you're socialising, doing the normal stuff but the you have this secret life; secret online life, where you find real people have much more sense than the average person on the street. You can do that for a certain period of time but I think, eventually, if you're sincere, you start moving away from normal life to a large extent.
You begin finding more value and the discussion of what's actually happening in the world, a much richer experience, a much more fulfilling experience, than talking about some football game with your buddy in a bar. If you keep going with that, eventually, there are ways, progressively, to establish real contact and meet new people, and get what you were ultimately looking for in the beginning; which is face to face connections with people who share the same world view.
Doug:
Yeah. It's like a process. I think that when people first come across this stuff, there's this urgency, this sense of, "Oh my god. I need to pack up and move away and hook up with a community somewhere where people see things the same way that I do." and I think you need to have some respect for the process and you have to start working towards that. As you start taking steps in your own life, avenues start to open up that maybe weren't there before.
Joe:
One thing I was going to say about preppers: there are a community of preppers out there who may be taking it to the next level, to a certain extent, because what we've just described is how the world is pretty messed up, it's getting increasingly messed up and where's it going to go? How bad can it get? We're not just talking about here on this human sphere, on our website, SOTT.net, and on our forum, track what the planet is doing, and the planet has gone a bit haywire. It looks like it's gearing up and is posing to be a clear and present danger to its inhabitants, to the fleas on its back type of thing. Obviously, there's a lot of talk about the seriously disturbed weather going on, a lot of flooding, that has potential impacts on food availability; we've seen some major earthquakes; unprecedented tornadoes and hurricanes in different places; there's also the ever-present and increasingly present talk about a big earthquake on the west coast of the US; the 'big one' in California. Put all that together and you can understand where the prepper community is coming from; they might not be looking at earth changes but they're seeing a complete collapse of civilisation, and almost a destruction of civilisation to a large extent, with people having to rely on their wits again, almost back to the Stone Age.
We were talking earlier it's interesting that in the past few years we have the Paleo diet coming up, 'Paleolithic man' type thing, which is actually what the preppers are talking about. Which is you're living with the basic necessities, if any. Not that the paleolithic diet is bad - we'll probably talk about that in a little bit - but I just thought that it was interesting that it comes along at this time, because if you follow that track and look at where life/civilisation on this planet will go, it's not unreasonable even from a scientific perspective to envision the idea of a mass extinction, science would say we're in the middle or in the process of the sixth extinction on this planet. Of course they said that it's a 'very long period of time' and we think that they're missing the point there because extinctions or extinction level events tend to happen much more quickly.
When you posit that, getting back to what I was saying previously about what I think is this feeling of depression that people get from looking at the state of the world, is that the world at a very fundamental level for every human being on this planet, and is their home. And their home is a secure place and you're heavily invested, existentially, in your home continuing to be a safe and secure place, and the evidence for that it not being that way on a human and environmental level increase. Increasingly you feel more and more fearful about the future. Maybe that's making the situation a bit worse there; someone might feel depressed about politics but I'm saying, well, you should be depressed with the future of the planet because it's not going to be a viable system for much longer possibly.
Niall:
A lot of people will actually follow you there, let's group them all together as 'preppers' since we've gone with that term, their problem - if you want to call it a problem - is that we suspect that they take the biblical injunction to 'get your house in order' a bit too literally. They flee into physical security, and sure they go out and apply some of the knowledge they're picking up and they make some kind of connections with others, maybe join a co-op, maybe pool together with guys who go out hiking and learn some skills, great in themselves but how many times have we heard, "there's still something lacking" something build for and maybe the group breaks down, there was an issue with lack of trust, somebody stole monies, bummer it didn't work out. What they're missing is that getting your house in order is more than making sure you've got the physical supplies, making sure you know how to build a fire from scratch, making sure you've got enough fuel and so on, it's something much deeper than that, it's something far more profound. The key to any success story is, which even some good survivalists will tell you, and they always cite studies that have shown that if you take two groups, one group as a control and give one the resources they could possibly succeed in the environment, and the other group less so, the control group if it has better relationships running through that group will always come out better than the one that had more physically; this is the key, good relationships.
Doug:
Situational awareness too I think is part of it; there's a lot of emphasis put on the physical preparation, having enough food stored, get your guns, have enough ammo, but with a lot of people what doesn't tend to get concentrated on as much is a mental preparedness, an idea your plan may not work out and you need to be flexible enough to take on another plan. Or getting through diet, health and nutrition; getting yourself in a state where that your brain is working properly. How many people are going to be flexible in their plan if they're eating Cheetos all day, your body has to be in a state of readiness; you have to be in a state now to be able to act at some point in the future.
Joe:
Absolutely. Just getting back to the idea of a collapse of civilisation, Niall was saying that a lot of people will follow you on that, especially the global warmists, they'd probably go there. I think there's a fundamental problem with the human conception of civilisation, or life on planet earth, in that science has taught most people to believe that it's linear, that the planet goes on, it's been here for six billion years and it'll be here for another three or four billion. The evidence suggests that human, maybe not the planet itself but certainly human civilisation is cyclical, there are rises and falls and this idea of extinctions of human life on earth, or all life on earth, possibly, is one that most people don't believe in or don't accept, it's not in their head. That would take us into a spiritual realm of living and dying and reincarnation, do you come back, the cyclical nature of civilisations, assuming you have some spirituality, do you come back to the same planet, etc.... do I want to go there?
Niall:
Yeah, you do!
Joe:
The thing is, in our cosmology, let's say, the idea is that there is evolution but it's necessarily that the most important 'evolution' is of the species in a physical way but evolution in a spiritual way. Allowing for the idea of reincarnation; people do reincarnate, there's many lifetime on the planet, and in that process you are effectively learning how to be a better human being or a more complete and full human being and that is the process of evolution; it's a spiritual evolution but it's also mirrored in the physical.
Niall:
Can we call it evolution of the mind?
Joe:
Well it's evolution of the entire human being; the entire organism, everything that makes up a human being so it's not just mind, there'd be an emotional evolution in that sense as well; there's probably a physical component to it as well. But the most important thing is obviously not your physical body, if you're dying and reincarnating and having many different lives, the most important thing is what you know and what you are; what kind of human being you are, and what the actual progression is. Let's say the starting point is the Neanderthal or Cro-Magnon man or something, just very simple and basic organism that has basic responses, basic needs and basic levels of expression. From there, on a line, a spectrum, from there going towards more evolved, more aware, have more inclusive or more expansive thoughts about things, more abstract thoughts and where all of that goes, and that is closer to the idea of what real evolution, we think, actually is and if that is the case, then it's possible that, again expanding out our cosmology to include other worlds, other experiences, other planes of existence - obviously this has been incorporated into mainstream religion where you can go to heaven or you can go to hell, after you die. It seems a bit obtuse particularly of Christianity to posit only one life time in heaven or hell. There's been many, many books written on the illogicality and really the profound injustice that you're dumped into one life, you just take what you get and if you're found wanting at the end of it, you're going to hell, and if you're somehow good or blessed or you get the right religion, if you get Christianity you're going to heaven.
Niall:
It's far too rigid; the universe is far more complex.
Joe:
Eastern traditions have the idea of reincarnation so that seems much more reasonable to assume if you're going to talk about religion at all. So reincarnation fits into this idea of an evolution of the human being, where you have many lives to experience human life and learn and grow and take what's on offer to learn what you can from human existence. What that is seems to be learning what we were talking about at the beginning, which is reality, observing, giving everything its due, essentially, assigning truth and falsehood to things. Look how many people are flying into this delusion over the simple things on the planet that they can't take, they can't actually handle that, for example and their authorities would be lying to them. Regardless of the evidence, they're going to make up a fancy story that their evil and corrupt politician is actually a good guy. That doesn't seem to be very much in keeping of using all the available, god given - if you want - faculties, to observe reality, truth and falsehood, what is and what's not, as best you can.
Niall:
Ok you've mentioned seeing reality as it is, seeing how expansive it is, coming to terms with it and giving everything its due. So here we're addressing, I think, the core of our listeners' problem, which is, he says: I can't find purpose, I want to have a purpose in this, what is my purpose? Does anyone else have anything to add in terms of how they see their purpose in all this? Given all that you know about the state of the world, what is your - what is our purpose then?
Hmmm, Crickets.
I'll open it up and say that we may not know and we do seem to learn about it as we go along. For me, I liked, the way I explained it to myself for many years was - I liked to think that, Ok, I was born in this time and all this crazy stuff is happening, I am going to record it as best I can, to witness, to bear witness. And in the course of doing that, from reading SOTT.net and from meeting people, at least in virtual reality on the forum, I just started to write on SOTT.net, and it was only then that I discovered something I was good at! And something I loved. I found I had a gift and something to give, so it was in the course of actually paying attention to reality that I found the profound sense of purpose and happiness and it was something that I could do well, and it gave me meaning, you know? [Agreement from group]
Joe:
When you see something that's lacking, which is that there are so many lies and falsehoods out there, to be able to stand up and counter that, and point out, as best you can, like you said, be one witness to, and be a spokesperson for reality, that's like a very good purpose. For me that is in line with proper human evolution, to do that, because an entire population of the planet who just feed on lies and deception, they're going nowhere, because there is a reality. The problem with doing that is you can't just create your own reality; you can't just believe that Donald Trump is a good guy or that David Cameron is a good guy, and then have that happen, because quite clearly these guy do not have - and this is from the 'reality based community perspective' - these people do not have your best interests at heart, and it doesn't matter how much you wished they did, or try to think they do, they don't. If even the most basic human being can understand that if you - since they talk a lot of bullshit, let's use the analogy of a bull - there's a bull in a field - this is David Cameron or Donald Trump - it's got big horns and it's got red glowing eyes and it looks quite angry, and then you decide, for whatever bizarre reason, that you need to believe that bull is actually a nice friendly creature that will give you a lick on the cheek.
Niall:
A unicorn.
Joe:
Ok. The most basic person can understand that if you get into a field under those conditions, however much you wish that the bull is coming to kiss you, you're probably going to get gored. At that point you're going to go, "Oh, shit." we'll probably you won't know what happened, "Why did the unicorn gore me? That's not meant to happen!" that's a fail. That's an epic fail, for anyone who... that's a bad thing to do, because you have to go back, I suppose, to figure it all out again. If there's reincarnation then you'll come back and be confronted with the same field again. You'll be asked, "Is it a unicorn?", "Yeah.... it's a unicorn?" all right go ahead. That's just trying to put a definition on it, for me it seems that as human beings, that's a failure of the potential for a human being. Like we were saying, who states things as they are, to see things as they are, and to assign the correct meaning or interpretation to the stuff in the world that happens around you?
And that could be a purpose, when you see so many people not doing that and the world going in the wrong direction, you can have that purpose of trying to contribute in whatever you can, and the best way to contribute in that is to find other people who are doing the same thing, and lend your energy to that effort, because in doing that it's possible, if there is some mechanism for creating a new world, or even in the worst case scenario, in a post-cataclysmic world, at least you'll be hanging out with a group of other people who all know that a bull is not a unicorn. You're surviving. But it's possible that in the grand scheme of things that it's possible to create a new world of some description, based on objective reality, assigning truth to what's true and lies to what's lies, is much better way organise any society, and to be able to function in any reality, if you're practised and have experience with knowing what is what, basically, as opposed to what is not.
I think part of the problem and this gets back again to the very beginning, in going through that process and facing into what is, and accepting what is, that can be a very difficult process, and can lead to depression, and hopeless and stuff, not just because you see the world as it is, but because of the effect that it's having on you; observing and accepting the world the way it actually is in reality, and not just the way you'd like it to be, you have to divest yourself of a lot of your own illusions. If you notice how, as we've been mentioning, how furiously people fight to maintain their illusions, you can probably understand how almost painful or difficult it is to let them go. People don't fight for something that isn't very important to them, when people lose something that's important to them, it's painful. And here we're talking about maybe something close to, not physical pain, but emotional pain; it's emotionally painful to do this. I think you mentioned this Niall, if we put everything that's happening on this planet in context and why you should do what we're suggesting you do, which is to face into the hopelessness of the situation and to use other people that you can find, like us, who are on the same track, as support to do that, because you've seen the light to a certain extent, you've seen how it is and you can't look away; once you've seen it once or twice, it can take a little bit of time, but eventually you realise, now I know what truth and lies are, now I've seen the bullshit compared to the truth and you can't just go back, you can't just turn back, you can't turn 'like a dogs to its vomit' and be happy.
Niall:
You can't take the blue pill, unlike in the movie.
Joe:
Exactly. So while it's difficult, you can have some hope - and this is where hope comes into it - you can have some hope and confidence that in pushing on through those difficult times of facing into reality and letting go of your illusions, realising that the world isn't the way you want it to be, politicians or whoever are not the way you thought they were, you can have hope that you will come out of the other side of that, you will be able to reconcile that within yourself, once you divest, eventually, yourself of the illusions, let go of the illusions, as painful as that may be, to restructure yourself, adjust to a different reality where - it's a scary reality to a certain extent because there's a lot of scary things going on in the world, a lot of things are threatening. But it's kind of a one-way street, there is another side to it, there is the end of the tunnel, where you have just let go of all of your illusions about the world it's not so painful.
What I'm saying is it's a process, that's what people need to understand, to not get hung up on it and get stuck at the first hurdle. It's not an easy process, you have to continue doing it, but don't think that you're entering into a new way of thinking and seeing things that's extremely depressing and it's going to be that way forever, it's not it's a process.
Tiffany:
I think that's where faith comes into it too. It's not that you're going to know that this stuff will lead to this stuff, will lead to this stuff and to the stuff after that, you just ask the questions, you seek the truth, you look at the world the way it really is, you try to see reality, you don't turn away from the darkness but at the same time you don't align yourself with the darkness, and you just keep moving on. You don't know where it's going to end up, you can only hope and have faith that you'll end up in a better place.
Doug:
Right.
Joe:
And how do you have faith - go ahead Doug.
Doug:
On this topic, you can almost say that the first step as far as your purpose is, is finding your purpose, because a lot of people are coming at this and they're just overwhelmed with what they're seeing and it's extremely difficult to try and navigate that from where you are. I think Niall asked about what is your purpose, what are you doing. We did a show on depression a while back on the Health and Wellness show and one of the things brought up on that show was the have an Aim. To have an idea of what you want to do, where you want to get to, but to keep that very flexible. As you are working towards that aim, new information might come in and you may realise that your aim wasn't totally perfect so you're going to have to readjust and keep on going. The same could be said for your purpose, when you first start out it may not be very obvious what your purpose is; in fact it won't be very obvious. So I think just making the aim of finding your purpose might be a good way to start - it at least motivates you to get off the couch and start doing something. To recognise that you weren't put on this planet just to sit here and suffer, there is more to your existence, and what are you going to make of that?
Niall:
For millennia there's been, largely in the eastern teachings and philosophies, this idea that people can transmute, literally change themselves and find themselves in another reality. We live in times where there are many, many ideas as such, people are aware of this to some extent or another. We have, by and large, pooh-poohed a lot of them because they are - to put it simply - fantastical. Where you have new age people who will say you need to focus on the love and light, the positive only. Sure they'll say a lot of the right things, making connections with people, and they'll try and experiment with different things to invoke it, or provoke this change to being a super-being. We got another message just this week actually, from someone, it's a very short message that was sent into SOTT.net. I think it's symptomatic of this wishful-thinking approach to looking at this idea. It goes like this - I won't read his name out, save him the embarrassment: I want to become a super-human but I live so far away and it probably costs a lot. I do not have the money to pay for it. I would like to know what all goes into it.
Let's assume this is a genuine question because it is on peoples' minds.
Joe:
We should probably give some context for that - the article he referred to on SOTT.net.
Niall:
Oh yeah, there's a link that inspired that question in him. It was: US Army: 'Super Soldier' Genetically Modified Humans Won't Need Food, Sleep (https://www.sott.net/article/249562-US-Army-Super-Soldier-Genetically-Modified-Humans-Wont-Need-Food-Sleep).
Joe:
Ok. This is a guy who's read this article and thinks that we published it, who thinks that we're offering this, basically, we're some branch of the US army and that he can contact us and get a fast-track into the super-soldier program, because he's like, "I'm a bit bored and I'd like to be super-human, you know, so what do I do? Where do I apply?"
Niall:
It's interesting that he gets that from an article based on US military research - whether it's real or whatever - because that's the kind of thing, the 'Men in Goats' stuff, that goes on -
Joe:
Men Who Stare At Goats...
Niall:
Men Who Stare At Goats because that's the kind of thing that goes on in certain circles among the elite. They are extremely interested in this idea of the transmutation or transformation - the basic question, how far can the human mind evolve.
Joe:
Super-human. We have a caller here on the line, it's Mitchell from Atlanta.
Mitchell
: Hi. Good afternoon, how are you guys?
Joe:
Not too bad. How's yourself?
Mitchell
: Oh good, thank you. Good, good, good. I was listening to your lovely radio show and I was very interested and intrigued about the purpose and the meaning and how to do something to stop the madness on our planet and the horrors of life that are going on right now. At 21 about 14 years ago, I really look at myself in the mirror as a young man studying business and going with the flow of the matrix, as we call it, and contemplating what I could do to stop some of the madness of be a part of a movement, like yourselves, to expose a lot of the evil in this world. What I got myself involved in and dedicated myself to, was to expose the communist party in China's brutal persecution of an innocent spiritual movement called the Falun Gong, I don't know if you've ever heard of this movement?
Joe:
We have, yes.
Mitchell
: I've dedicated 14 years of my life to expose the forced organ harvesting of now 7 million of these innocent spiritual practitioners who've been sent to death camps since 1999. Their organs cut out of their bodies while still alive, the organs sold and the bodies burned in the crematoriums. And this has become one of the most serious human rights violations in modern history. Just working to expose something that is evil brings a great value to human life; it's brought a great value to my life, instead of just making money, going around and being successful. I cannot take any away from people who are successful in money and business. I chose, as a human being, as a young man, now I'm 36 and that was almost 15 years ago, to live a life of purpose. Bob Marley says, "If my life was for the money and the power and for myself, I wouldn't want to live it; it has to be for the people." So I started stoporganharvesting.org. I got myself involved in exposing this horrendous atrocity that really hasn't been exposed on the mainstream media. So I just want to thank you for allowing me to share what I've been involved in. To at least stop the madness and the horrors of this terrible human life that is being lost in communist China with the Falun Gong.
Joe:
Ok Mitchell. Thanks for sharing that.
Mitchell
: Thank you. God bless. Bye-bye.
Niall:
Well this is one thing that we can address, answering the question: What is purpose? For the most part people will invest their energy in finding a cause to help, where they think they can; be it helping people in Gaza, in China, the homeless in the US, wherever it might be. Just to distinguish though, our philosophical basis - if you like - is so broad, we're thinking; "Ok, so you want to help people over there, and you do your bit to help, meanwhile this wave of misery grows ever taller, coming from other directions, drowning out any one cause, from any one direction. So the philosophical distinction is, Mitchell used the term: "doing my bit to stop the madness" - this might be a bit shocking to him, but we're not actually interested in a way, in 'stopping the madness'. Because we realise or as we believe it, it cannot be stopped.
Joe:
Right. Using our unicorn and bull analogy: The purpose of life is suffering. You suffer for as long as you need to suffer until you learn how not to. You learn that the unicorn is a raging bull. Then you don't suffer, it's in your hands. This goes for many other groups but in the case of Falun Gong members, get the hell out of there. Don't stand on principle; it's much broader than that. It's not about your principles, if it's not possible for you to follow your spiritual practises in China, then leave. If it means you're going to be captured and tortured, etc., then leave. That's when you learn it's not just about your own particular subjective view of what spirituality is, and practising religion, it's not about taking a stand. People have taken a stand repeatedly in the history of human civilisation and paid the price for it. We're not saying you shouldn't take a stand, we're saying you can learn from people who have taken a stand, and learn about the nature of this world, and learn that there is no changing - that human life is fundamentally based, largely, on suffering. Everybody suffers to some extent in their life, some suffer greatly, and it's figuring out those reasons, and what you should do about it. It's a personal choice. Changing the world - We're not about changing the world, is what we're really saying. We don't think this world should, or can be fixed. We're talking about embodying and making real the values of possibly another world, because it's not this world.
We accept that it's not this world but we live and embody the values of another world, or we try to. What happens after that we can't be sure; we have some ideas, we have some theories, there's some spiritual concepts around it, but we can't be sure. The point is we would do it anyway because it's about accepting and recognising reality for what it is, and living a life that is as loving and passionate and truly human, to the best that humans can, to the largest extent possible.
Hang on, we have another call. This is Tom Chambers. Hi Tom, how are you doing?
Tom
: It's funny, in the last couple of minutes there while I was holding, you went over the sort of things I was going to mention myself, and what it pertains to, and it's to do with what the last caller was talking about as well. I think part of the despair that comes from what we see around us, can be rooted in a feeling of powerlessness and helplessness. When you lose your illusions of what you've been brought up to believe and what you took as reality. I don't know, maybe when you had those illusions you felt safe or comfortable, when those are gone, everything feels unsafe; the world's a scary place. When you were just talking there, about what you can embody as a person, one way of looking at it can be Jungian archetypes, embodying goodness rather than badness. I suppose my main point is, you can look around at the grand picture of what's happening around the world and think, "Wow, there's absolutely nothing I can do about this." and that can grind you down. But if you can make the choice to decide, "I personally, I'm going to do what I can, in what I do have contact with in my daily life to try to do the right thing in the situation." and then whatever happens in the grand scheme of things, if you've done that, the previous caller, wow what an example of being able to do something and make a difference that is on a grand scale.
But if you can make a difference to a neighbour who you bump into and they need your help, or what you do in your job from day-to-day, if you cannot lose your temper in a difficult situation, or something like that, then you are doing something, you are making a difference. We might not be able to change the world for the better in the grand scheme but we might be able to do something useful, everyday, for someone else.
Joe:
Absolutely. It's the basics as well, and that comes down to being the best human being that you can be. Human beings are fundamentally cooperative beings, essentially, you're meant to cooperate, people get the most satisfaction from cooperating, but how can people cooperate if they're all deliberately divided against each other, with ridiculous ideological and political theories. And that's done specifically to stop people forming any united front.
Tom
: Maybe that's why it's so effective when people of a like mind do get together and start talking.
Joe:
Yeah, absolutely.
Tom
: That's what I wanted to contribute. Thanks for the show guys.
Joe:
I hope we hear from you soon again.
Tom
: Cheers.
All
: Bye.
Doug:
I think Tom makes a really good point there. I was just watching a clip from Russia Today, and they were talking about this big scandal in the UK right now. A study came out that charitable organisations, and they list the organisations, were spending less than 50% of their collection to the actual cause. So much of this other money is going to salaries or media promotion, or whatever the case may be. It just made me think what an opiate a lot of these kinds of 'causes' are. It's a real exploitive thing to do because it takes people's natural tendency to want to help, and it diverts them to these black holes, essentially. You see this horrible thing going on in the world and you naturally want to help them in some way, and you're like, "Oh! Here's this organisation that's helping, I'm going to give some money to them."
But then so little of your money is actually going to help anything, there's also the question of what they're actually doing with that money, what their reason for being actually is. It makes me think about the whole Bill Gates Foundation and the controversy around that right now. He's dedicated himself to coming up with a vaccine for malaria. Because malaria you know, hurts so many people around the planet. There's this controversy because he's teamed up with pharmaceutical companies like GlaxoSmithKlein, who stand to profit off it. It's not a charitable organisation at all; it's a way for him to divert money into pharmaceutical corporations, because we all know they need more money. It just makes me realise how important it is to be aware, not just to try and mitigate this feeling that your having of wanting to help in some way. And anaesthetise yourself to the bad feelings, from what you're seeing around the world, by just throwing some money at a cause. It really takes a lot of effort to find out what is worth your while and what you want to put your energy into.
Joe:
Very important point. Interesting that you mention Bill Gates teaming up with GlaxoSmithKlein to produce vaccines to eradicate malaria, because I think it was the previous CEO of GlaxoSmithKlein who admitted publicly, I think it was in the Guardian, that only 50% of their drugs work. And he knows that. And I think he was being generous.
Doug:
I think that's a generous estimate.
Joe:
Talking about drugs, this is another important aspect of being able to deal with the crappy state of the world, of being able to see it in the right context and of being able to stay sane while all the madness is prevailing around us. A lot of people - maybe Tiff you could talk a little bit about the health problems, toxicity, how the state of people health today may provoke depressions, and feelings of doom and gloom.
Tiffany:
Well, are you talking about street drugs or legal drugs?
Joe:
Both.
Tiffany:
I guess marijuana is a hot topic now, it has some therapeutic properties, but now there are a lot of states that are legalising recreational use of marijuana. I think a lot of that may be a ploy by the elites to keep everybody sedated, dumbed down and calm. So they won't really notice what's going on in the world. Speaking of prescription drugs, the CEO of GlaxoSmithKlein said that only 50% of the drugs work, and I think that's generous too. Not only do they not work, they cause a lot of harm and a lot of toxicity, a lot of side-effects, you read the package inserts that come with any drug, there's just a laundry list of side-effects. Just to take some drug that'll help your blood pressure or stop migraine headaches, or any health issue you're having, a lot of these can be addressed through diet. I think that's where knowledge comes in.
Seeing the world for what it really is also means seeing through the lie that surrounds nutrition and health, and there's so many of them out there. Focus on your diet; adopt a good diet that human beings are well adapted, that diet human beings adapted to, eating for over ten thousand years, maybe you can avoid the toxicity that comes with drugs, you can clean your machine and get to a place where you think a lot clearer, deal with stress a lot better. I think that goes a long way to staying sane in a crazy world. If your body is functioning optimally you won't be distracted by sickness and stress and so much depression - some depression is going to come because the world really is crazy, but maybe it won't be as debilitating if your machine is cleaned to the best that it can be.
Joe:
You talk about the machine, and how your body being clean enables you to handle things a lot better, to be a lot more balanced about things. Most people out there, and maybe some people listening, are eating a pretty unhealthy diet, and they don't even know about it. The Standard American Diet [SAD] is full of - Doug you can talk a little bit about this - it's full of all sorts of hidden toxins.
Doug:
That's definitely true. As soon as you start digging into this you'd be absolutely horrified about what's in the diet of the average person. People who aren't aware of this stuff, it's just so counter-intuitive for an individual to think that food that is offered to them, on a daily basis, everything that's in the grocery store essentially, could be having a harmful effect. It's very counter-intuitive that you would have to be extremely aware and look at ingredients, even beyond ingredients, the toxic stuff that ends up in the food; it's enough to make you insane. It's no wonder, I hear people lamenting all the time, "How can I possibly navigate this for my children? I work 40-hours a week, I come home and I've got to take care of the kids. What can I possibly do? I don't have time to research all this different stuff..." I really feel for people today, you have to navigate the grocery-store in the same way that our hunter-gatherer ancestors would navigate nature, knowing which plants were poisonous and which plants were good to eat. It's crazy, not to mention the environmental toxicity that we're exposed to on a regular basis too; including EMF radiation, heavy metals, all this kind of stuff, its mind boggling.
Getting back to the whole idea of purpose, if you are feeling this overwhelming depression at the state of the world, part of the first step is to figure out what is actually casing the depression, obviously some of it is going to be the state of the world, that's a given, but like Tiff was saying, "How are you dealing with this depression?" are you toxic? Are there things in your diet, things in your environment that are actually affecting you and making you feel this depression, or more overwhelmed than you necessarily would be if you were in a healthy state? So I think part of your purpose is getting yourself into a position where you're not so affected by everything in your environment. It's a big step to just recognise that the state of the environment and your diet and all that kind of stuff, is having a negative effect on you. Once you get to that stage, we can look at it in a bit more detail at what steps you can take.
Joe:
You talk about toxins in food and stuff; compromising and suppressing their immune system, which in itself leads to a change in brain chemicals that could probably lead to depression on its own, or it can.
Doug:
It's like a thorny maze that needs to be navigated and it is challenge, there's absolutely no question about it, this is something that requires a lot of effort. But thankfully there are good sources of information out there, particularly SOTT.net, the Health and Wellness section, you can check that out. The more you gather knowledge on these things, the more the steps to take become a little easier, the more elucidated the path is, the easier it is to walk. It comes back to having faith that the information that you're reading is correct and being willing to take a chance and try and make these changes.
Joe:
Doug, given your background in health and nutrition, would you say that a lot of the food people eat is toxic, isn't good for them, and it's also quite addictive. And that people should try giving up certain foods and see how hard it is, and if it's really hard it's probably not that good for you.
Doug:
I think that's very true. One of the things you notice when you give up grains, gluten grains in particular, is that they have a very a strong pull, sugar is the same. Your brain is wired to seek these things out; you get a dopamine hit off of eating something like sugar. Part of the knowledge that you need to gather, is understanding that these things are addictive, and that when you do quite these things, and try eliminating them from your diet, you've got to recognise that the strong pull isn't because you need these things, but because you're addicted to them. You can look at a models of addiction for anything like drugs or any behaviour, like constantly watching Netflix or the need to dissociate in various different ways, the model is always the same; you take in the stimulus; it causes a dopamine rush, then you get a dopamine crash and you want more of it; and you feel the need to get another hit in order to raise that dopamine level again. Having an understanding of that is also very important because then you can recognise where you're at and why you're feeling the way you are.
Tiffany:
I think that's a good place to start; when you are thinking about your purpose. You can start with something as basic as getting your diet and your health together, so you don't feel as bad physically because we all know that when we're sick we don't really think straight, it's like a black cloud just covers everything. So when you start feeling better by changing your diet, getting rid of the gluten, the dairy and the sugar, any of those things, maybe you can think better and you can see, and get a better idea of what your purpose is as you go down the road of life.
Joe:
Absolutely.
Doug:
Just recognising and becoming free of these addictive tendencies that we all have. Recognising that your brain is hooked on some of the stuff you're doing on a regular basis; becoming free of that, there's a huge increase in potential energy to do other things. And I think you're right Tiff, you're actual purpose will probably become a lot clearer at that point.
Tiffany:
Yeah I always joked to myself, what's the point in being able to quote Gurdjieff if you've got like a porn demon sitting on your shoulder, get rid of that first and then maybe you can get into the more esoteric things.
Joe:
Deal with the basics first, right.
Niall:
Indeed. I mean these are foundational in the sense that we've found that making adjustments n the diet, particularly tending towards a Ketogenic diet that is actually changing your bodies basic fuel, Ketones, is already a large step in expanding your awareness, calming yourself; developing or beginning to feel for the first time, emotions that have always been there but were never expressed properly, or if they were, they were expressed in destructive ways to yourself and to other people. It's also foundational in the sense that if you're sitting there going, "What's my purpose?" this is something that you can reach out to because it's your body and there are things you can do immediately to start to change it, to apply the information that you hear about, and it can have positive results. There's nothing like that kind of feedback for you to immediately to start feeling better about yourself; you feel better because you're eating better, you feel better because you're feeling healthier emotions, especially if you're doing it in some way in concert with other people.
This is why our forum is an incredible place, because it's grown so big, not just in terms of the number of people who interact on it, by people sharing their experiences, and adding in information that they find from other resources - I was going to say it makes it easier, but it still requires effort, it's a bit like saying, instead of having a strict parent telling you what to do, or if you were formerly religious, having a god that would look over you and judge you if you did the wrong thing; no, what's keeping you motivated is the knowledge that there are other people doing it with you. And it's amazing how, when people let themselves down, they come and they confess, "Oh god, I binged on X-Y-Z last night, I'm really sorry..." they're confessing as if the others are standing over them with a cane like a school teacher! But that's not the case at all; the reason they feel that confession is because your sense of an obligation or a responsibility to be well for others, that gives you purpose! It sounds basic but it's amazing how strong that is: my purpose then is to be there - even if I haven't yet met these people and don't yet know them well, I feel a strong connection with them, I don't want to let them down, so I'm going to do this, for them, but you're not really, you're doing it for yourself.
Joe:
The thought that came up to me there, was that modern society has caused people's emotions to become very limited, emotional expression to atrophy or at least become very limited. That atrophying or limitation of emotional expression - you get criticised for being emotional. That's one of the reasons women tend to be criticised for being overly emotional, and generally by men. Okay some women might be overly emotional in some way but generally speaking women are given a hard time about this but from the point of view of men, especially in our patriarchal society, they're coming at that from the point of view of being rather limited and closed off in their own emotions. Women who are not limited in that way may look exaggerated to men. I think the point is, Tiff mentioned the prevalence of marijuana, and marijuana is a very effective drug for suppressing your emotions. And why it would be almost at that pandemic level of use today, it seems to be because you look at the state of the world it's a horrible place, that provokes some emotions and people don't like their emotions, they're not taught to freely express their emotions or to be in touch with their emotions.
So they self-medicate with marijuana and obviously with other types of addictions, all of it designed to keep emotions under wraps and stop people actually feeling. And that contributes to the horrible sate of the world because no one gives a shit, nobody cares anymore, they've got much more invested in turning away from anything that would in any way disturb or shock them, i.e. make them feel something.
Doug:
It kind of gets into the whole Dabrowski material, where he talks about he idea of positive disintegration and that these negative emotions, this depression, is actually a stepping stone to growth. Because you feel bad, people's tendency and what's actually encouraged in the media, is to not have these emotions, it's almost like they're a burden. So you medicate in various ways, whether it is with pharmaceuticals or recreational drugs or dissociation of various kinds, rather than use it as a stepping stone to growth; the fact that like you're saying, our modern society seems to discourage the expression of emotions and that forces people to suppress them in various ways.
Joe:
Absolutely.
Bahar:
I just want to make one comment. It's interesting, I think, that the gut is pretty strongly connected to our brains. I was really surprised, when I was reading about the diet and health in general, to know how food can simply control our emotions or thoughts, so even though we might be thinking, "I have decided to think about this." is it really you that decided or just your physiology that makes you see things through a certain lens. If you think about their governments, they're controlling our minds by spreading lies and telling us what we should think about certain people, at the same time, they're basically putting us in a physical prison by feeding us really bad food that affects our mind in another way. So we're in some kind of a prison. If you think about it, if our governments allow restaurants like McDonald's and the others, you have to think, if they care so much about us and they allow that, why would they care so much about telling the truth to us. It's obvious if you look at the facts that they don't care about us.
Joe:
The way you describe it, it's almost as if the government controlled or funded or supported food industry is feeding people types of food that will make them more compliant, that will make it easier for governments to then catapult bullshit and lies into their brains and have it accepted. It really starts to look like a bunch of cattle being placated with some kind of drug-laden food so that they won't rebel, they won't see what's going on as they make they're heading to the slaughterhouse; or destruction or some nefarious end.
Doug:
It's Brave New World.
Bahar:
So maybe part of the purpose would be to try to get out of the prison. First step, like you guys said, would be changing your diet, having your emotions in check, your feelings, your thoughts, maybe if - I don't know who said this, "Be in the matrix; live in the matrix but don't be part it." learning to adapt.
Joe:
Getting back to the title of the show, people who feel depressed and isolated and lonely, or whatever, you don't have to feel isolated, there is a process where you can connect with other like-minded people and share that burden; and the depression part of it is a process, it shouldn't be too severe, but obviously seeing the world as it is, is going to cause you to be a bit depressed every now and again. That can be alleviated by hooking up with other people who understand; you can share insights and support each other. But diet is very important in making sure that depression doesn't become something that's almost pathological or something that's an illness; and also understand it's a process of seeing the world as it is. And that as you face into it and learn about it, and acclimatise yourself to it, effectively, accept it for what it is, then that's a doorway to seeing what your purpose is; in terms of going through that and accepting and becoming a more evolved human being by going through that process, and re-prioritising. Getting rid of your illusions and not seeing life as some kind of playground where you can go out and get your jollies at every moment rather it's a process that does involve struggle but in that struggle you become a better and stronger person, a more truly human, human being. And in that idea there is hope for the creation of a world, let's say, of some description, where you're new found human values would prevail and dictate the course of that world.
That requires a little bit of faith but even without that end result, what else are you going to do? This is a process, many people are faced with this process right now and it's, "Get busy living or get busy dying" kind of situation. It's there in front of you, you either deal with it or you don't, and you're here to deal with it, you're not here for no particular reason. So push on through and look for and get the support from like-minded people that are available.
Niall:
Amen brother Joseph!
Joe:
Well I think we're going to leave it there for this week folks, unless Doug and Tiff you had anything to add.
Doug:
I had one quick thought, from what you were saying Joe, I think another thing is to look at it as a process. If we look at the whole idea of frequency and that we're trying to raise our frequency; I think when people first come to this information they have to realise that their frequency is quite low. The whole desire to meet up with like-minded people, it's a process to raise that frequency by doing things like dietary changes, by taking on new knowledge, and that as your frequency rises, you will be attracted to other people of a similar frequency. Maybe I'm getting a little too woo-woo there but...
Joe:
I think...
Doug:
Yeah, well that's what I'm thinking too. It's like when you first encounter this and it's such a shock to the system, and your first thought is, "Oh my god, I'm alone." Through the process, you will be naturally attracted to groups of people who are doing similar work. I guess: have hope, is what it comes down to.
Joe:
Tiff?
Tiffany:
And expect to fail sometimes. None of us are perfect, we all fall down and we stumble and we get back up. The most important thing is concerted effort over time and eventually, you will meet with people who share the same beliefs that you do. You will get some of the answers that you seek, you might not get all the answers, but you look back after years of searching and questing and trying to separate the truth from the lies, notice you've come a certain way and a certain distance, and you realise you're better off than you were years before; I think it's the choice that matters. Every moment we're presented with a choice, we can choose A or B or C, and you just have to learn enough to know, and apply what you know to yourself, and you have to learn enough to know what's the best choice at this time and is this choice going to help me further my aim.
Joe:
And keep making that choice, keep trying to make that choice, and if you fail, no big deal, you make it again the next day. You're not being judged here; it's not a race or anything, just keep plugging away. That takes courage. Like we're saying, there are other people following the same path, and you can get courage and strength from each other. That's one of the most important things, sharing that load; you don't have to do it alone.
Niall:
Well, we've come to the end of our show, but we'll be returning to this topic.
Joe:
Probably, more regularly.
Niall:
Or we'll infuse it into our regular Behind the Headlines topics, there's no reason not to; Toxic world, toxic bodies and toxic minds and how to detoxify it starting with yourself. I believe, Doug and Tiff, The Health and Wellness show have been addressing this topic and they'll be doing another show on it next week?
Tiffany:
Yes. We'll be doing it Friday.
Joe:
So tune in Friday for more on this. As a last thing, you don't really have much to lose. That's one of the benefits of looking at the horrible state of the world around you. Your home is being destroyed by psychopaths in power, and maybe it wasn't your home anyway in that sense and maybe there's somewhere else that's a better fit; and you can have faith in that process. It's difficult but we're all doing it together. Don't forget that there are a lot of other people involved in the same process, engaged in the same struggles, and they understand. Understanding is probably one of the best things that you can get for wherever you're at in terms of that process. Whatever difficulties, there's someone who has been there, probably a lot of people have been there and can understand. At the end of the day, that's what most people are looking for, to be understood, mutual understanding. So it's available, don't lose hope.
Anyway, we'll leave it there this week. Doug and Tiff thanks a million for coming on and sharing your knowledge and insights with us. We'll have to do it again, and start mixing and matching, getting everybody on each other's shows. Especially with our new format coming up; we're going to be ditching these losers at BlogTalkRadio, because really, they haven't provided a very good service at all for the significant amount of money we've been paying them. They're just corporate money grabbers. Am I going to get sued for saying that?
Niall:
We're saying it on the way out the door! So we're good...
Joe:
So we'll be on a new format at some point in the not too distant future. I knew I shouldn't burn my bridges yet, we might have to come back to BlogTalkRadio next week. I'll have to ask our tech about that, "Please, tell me, have I said something I shouldn't have?"
Anyway, so we'll see y'all next week, somewhere, we'll let you know. We've got the Health and Wellness show on Friday and The Truth Perspective on Saturday.
Thanks to our chatters and callers and we'll see you next time.
Niall:
Take Care!
Doug:
Thanks Guys.
Bahar:
Take care.
Tiffany:
Bye everybody.