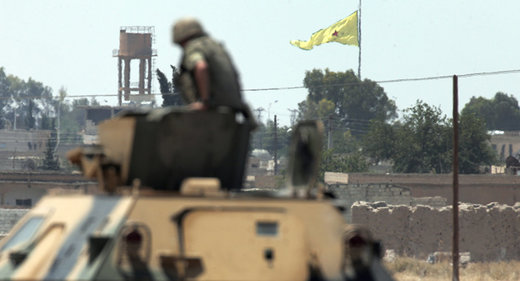 Kurdistan National Congress spokesman Selahattin Soro said that Turkey has plans for some military actions in neighboring countries.
The Kurdistan Workers' Party (PKK) was not complicit in carrying out the recent terror attack in Ankara, but the blast may be used by the Turkish government as a pretext for interfering in the foreign affairs of neighboring states,
Kurdistan National Congress spokesman Selahattin Soro said Monday.
A car bomb exploded late on Sunday at a bus stop near Ankara's central Kizilay square,
killing at least 37 people
. Following the blast, Turkish President Recep Tayyip Erdogan said Turkey would never lose its right to defend itself against threats, which might include military operations abroad.
"It is not yet known who did it, there are no details, and Erdogan is already making such statements. It is no coincidence: apparently, there is a plan for some actions in neighboring countries," Soro told RIA Novosti.
According to the spokesman, the PKK could not have carried out the attack, as it is not its style to fight against civilians, rather than those who oppress ordinary people.
Turkey has been shelling Kurdish People's Protection Units (YPG) positions in northern Syria along the Turkish border since February to prevent the Kurds from seizing more ground in the area.
Ankara considers the YPG to be an ally of the outlawed PKK, a separatist movement fighting for Kurdish self-determination in southeastern Turkey, which has been a target of Ankara's military campaign since summer 2015.