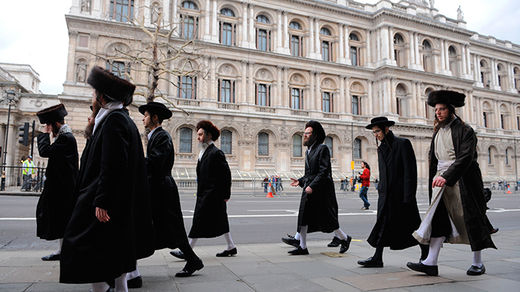 This week, the Truth Perspective hosts were joined by Joe Quinn and Niall Bradley from Behind the Headlines.
If you read the papers or watch the news, you probably 'know' that radicalization is the biggest threat to human civilization and values the world has ever seen. But is it really? The phenomenon of radicalization is much discussed, but ill-defined and not thoroughly understood. The word itself has become a convenient catch-all for individuals and groups with a variety of goals and motivations. Whether religious, social, political, or economic, radicals can be either a force for positive change, or personal and social degradation. We need new words if we want to understand what's really going on.
Moving in that direction, we discussed radicalization in general, the history, goals, and influences on "radical Islam", and how the science of ponerology provides the only comprehensive understanding of what's really going on, and the real threats facing humanity. Relevant topics included: the Iranian revolution, the colonial history of the Middle East, the creation of Israel, the occupations of Palestine, Afghanistan and Iraq, the nature of resistance movements, the varieties of 'conversion' experiences, and more.
Running Time:
02:27:03
Download:
MP3
The Truth Perspective is brought to you by the SOTT Radio Network on SOTT.net, your one-stop source for independent, unbiased, alternative news and commentary on world events. Live every Saturday from 2-4pm EST / 11am-1pm PST / 8-10pm CET.