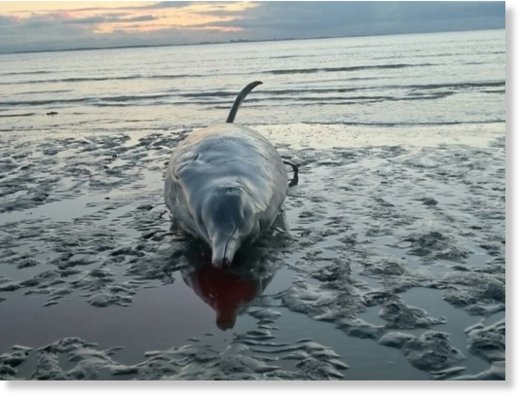 The dead body of a rare beaked whale measuring almost five metres has been washed up close to the Zeeland port of Vlissingen.
The body of the mammal, which weighed some 930 kilos, has been taken to Utrecht University where vets will try to determine the cause of death, local news website
PZW
says.
The last time a beaked whale washed up in the Netherlands was in 2013, off the coast of Wadden Sea island Schiermonnikoog. The last one to be found in Zeeland was in 1992.
Beaked whales are unique among toothed whales in that most species only have one pair of teeth. There are 22 species of the Ziphiidae family and it is not clear which sort was found in Vlissingen.