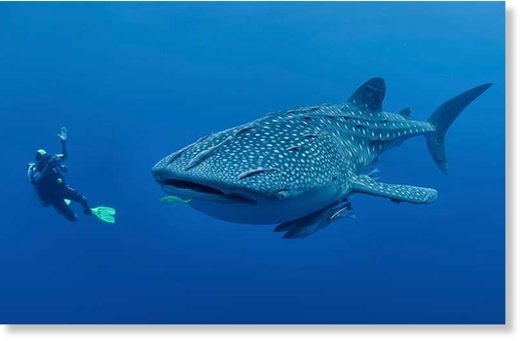 A 7.3 metre long whale shark washed ashore off the Palghar coast, near Mumbai today. The Maharashtra forest officials rushed to the site to take measurements of the dead fish which attracted many curious locals to the area.
"The whale shark was found dead near the Palghar shore. We will have to ascertain the cause of its death.
It is a matter of concern that so many big sea creatures like whales, dolphins and now whale shark are being found dead on the coasts so frequently," said the chief conservator of forests (mangrove cell) N Vasudevan.
He added that two days ago, a 10 feet long dolphin was found at Vasai, while on Tuesday this week, an over six feet long dead dolphin was found at the Gorai coast of Mumbai.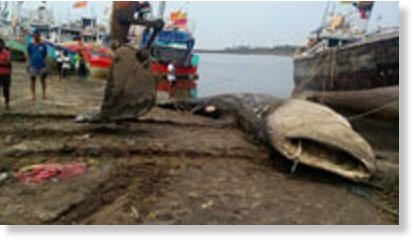 "So far in the last two years we have found at least six dead whales in and around Maharashtra coast.
The latest whale shark found near Shirgaon village in Palghar was apparently in a decomposed state. We have asked for a post-mortem to know more about it," said Vasudevan.
Environmentalist D Stalin of the Mumbai based NGO Vanashakti, said: "There can be multiple reasons why such large marine animals are being spotted dead along our coasts. It could do be the increasing sea pollution, and also hectic trawler fishing activities near the shore, which may directed injure dolphins, sharks, whale sharks and also large turtles."
Stalin added that it is sad and tragic that no proper policy is being drafted by the central and state governments to prevent such unfortunate incidents.
"It is a matter of high concern and priority that proper steps are enforced, with the help of expert guidance to see that such lovely marine creatures like whales, whale sharks and dolphins are protected in the sea. Also, a proper research should be carried out in this regard," said Stalin.