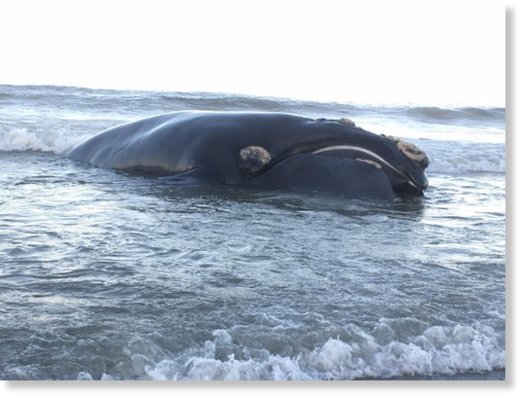 A 10 metre long southern right whale has washed up on Melkbosstrand Beach.
The carcass was spotted early this morning.
The City of Cape Town's Gregg Oelofse said, "The has initiated and mobilised its whale removal protocol and all teams are heading in that direction and we'll try and remove the carcass as effectively and efficiently as we can.
"The national government from the department of Environmental Affairs is also on their way take samples from the carcass."
#BeachedWhale Oelofse says it's unclear how the whale died. Image: Facebook - Louise Geldenhuys pic.twitter.com/n7uAYUnIbX

— EWN Reporter (@ewnreporter) March 4, 2016
The City asked the public to stay away from a section of beach where the whale carcass washed up.
Teams from the City and the national Environmental Affairs Department were at the scene.
Oelofse said the carcass would be removed as quickly as possible.
"We will update the public as the day progresses, but we would ask people to keep clear because we'll be bringing in heavy machinery."