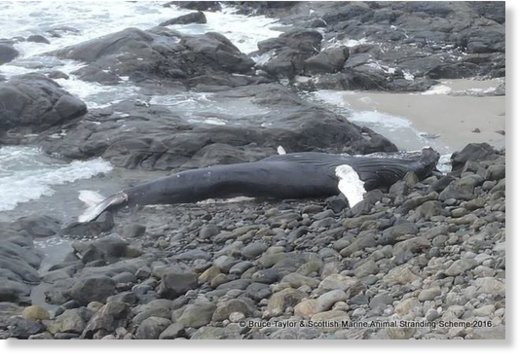 A dead humpback whale has been found washed up on the Isle of Barra in the Western Isles.
The 26ft-long (7.9m) juvenile male was discovered on its back at Traigh Hamara at the southern end of the island on Tuesday.
A spokeswoman for the Scottish Marine Animal Stranding Scheme said the whale's body showed signs of having been entangled in fishing ropes.
Humpback whales can grow to 52ft (15.8m) long.