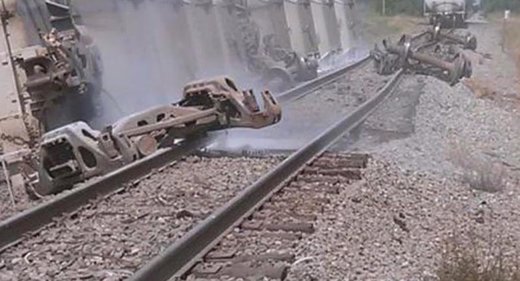 A hazardous leak has been reported following late Tuesday's train derailment in the town of Ripley in New York State, local media said Wednesday.
Some 45 homes have been evacuated after two of the three ethanol-carrying derailed cars began leaking, the WGRZ news channel reported, citing Chautauqua County Sheriff's Office.
The county's emergency services advised residents to stay clear of the rail road that runs along Shaver Street, the channel said.
On late Tuesday, 18 of the train's 33 cars derailed near Shaver Street and Mechanic Street in Ripley, according to media reports. Residents within 300 meters (1,000 feet) were evacuated after one of the cars began to leak hazardous material. No injuries were reported.
Ethanol can cause intoxication and is highly volatile and flammable.