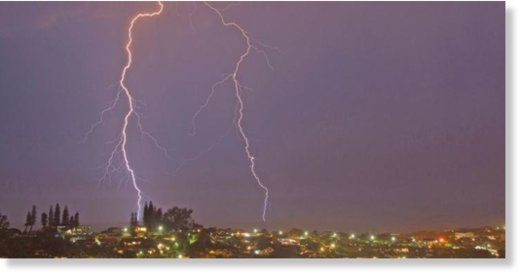 Two minors died after being struck by lightning at Kambowo village, the Kavango East Police confrmed on Thursday.
The lightning strike happened at around 18h00 on Wednesday at a homestead at Kambowo village. According to police sources the incident reportedly happened while the children were playing at home.
The deceased minors who died instantly after being struck by lightning were identified as six-year-old Tracy Shitoka Likoro and five-year-old Gloria Kantema.
The police mortuary services were called to the scene shortly after the fatal incident to collect the children's remains.
"The two bodies were transported to Rundu State Hospital mortuary," Chief Inspector Chrispin Mubebo, the acting regional crime investigations coordinator of Kavango East, confirmed.
Kambowo village is some 25 km east of Rundu along the Trans-Caprivi Highway in Rundu Rural Constituency of Kavango East Region.