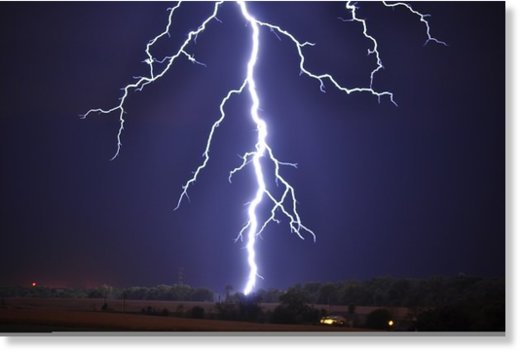 Lightning killed three men and injured one in Lilongwe on Friday afternoon in the city's low density Area 43 where the four were working, Police confirmed.
Lilongwe Police identified the three as Wedson Nkhunumbu,37, of Magombo Village, T/A Champiti, Ntcheu; Douglas Kachuma, 38, of Kaunde Village, T/A Mlumbe in Zomba; and 22-year-old, Isaac Ngolombe, from Donda Village, T/A Chimoka in Lilongwe.
The police further identified the survivor as Enusu Pinto, 23 from Kanyenda Village, T/A Maganga in Salima.
Lilongwe Police spokesperson, Kingsley Dandaula, told Mana that the men met their fate as they were working on the foundations of a brick fence on a plot belonging to one of the residents of the area.
"Rain started pouring and before the four men could find shelter lightning struck them killing Nkhunumbu, Kachuma and Ngolombe on spot while Pinto lied unconscious," explained Dandaula.