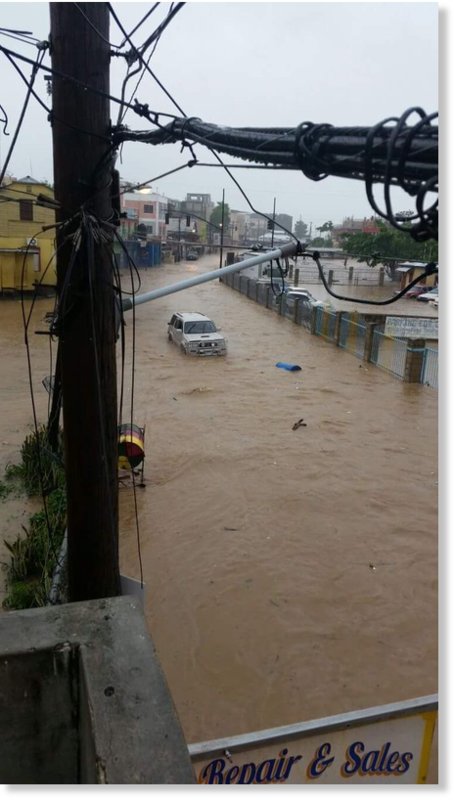 Western Bureau:
The heavy rains that have been lashing section of St James since late Friday afternoon resulted in significant flooding in several sections of downtown Montego Bay and has left several houses in the newly constructed Port Bello Housing Scheme, near Cornwall Courts, under water.
"We have had reports of Creek Street, Dome Street and the Sign main road being under water at this time," Montego Bay's mayor, Councillor Glendon Harris, told
The Gleaner
shortly after 1 p.m.
"We have teams from the National Works Agency, the Police and the St James Fire Department out there monitoring the situation".
As a result of the number of flooded roadways across the western city, traffic was reduced to a snarl in some areas and came to a complete standstill in many other sections, creating a nightmare for motorists and pedestrians.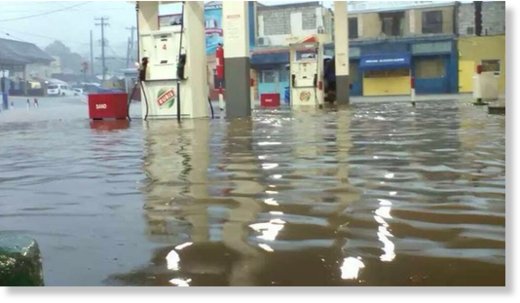 "Creek Street no good again," shouted a motorists to a colleague, who was asking where he could drive to get to the Mt Salem community.
"It's better you just pull over and get a nap because you won't be able to drive on Creek Street".
A man, who was trapped in a vehicle on the Sign main road was rescued by a team from the St James Fire Department.