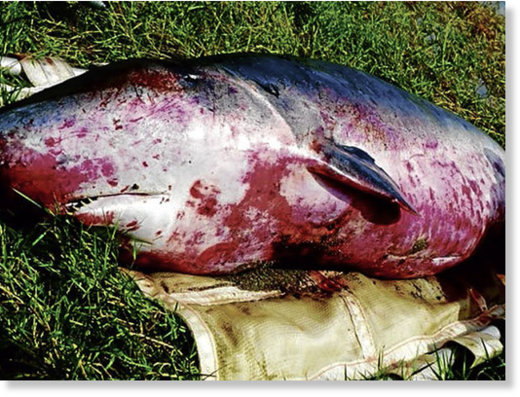 A dead whale was found in the waters off the coastal town of Candelaria in Zambales province on Saturday morning, local police said.
Residents of Barangay (village) Dampay discovered the carcass of the whale floating some 100 kilometers from the coastline at 9 a.m., said SPO4 Tomas Mejos, team leader of a unit deployed by the Candelaria Police Station.
"The whale was about the size of a minibus," Mejos said in a telephone interview.
The species of the whale has yet to be identified, Mejos added.
The Bureau of Fisheries and Aquatic Resources in Central Luzon has sent a team to determine the cause of the whale's death, said Nelson Bien, chief of the agency's fisheries resources and management division.
As of 1 p.m., residents were still towing the animal to the shore, Mejos added.