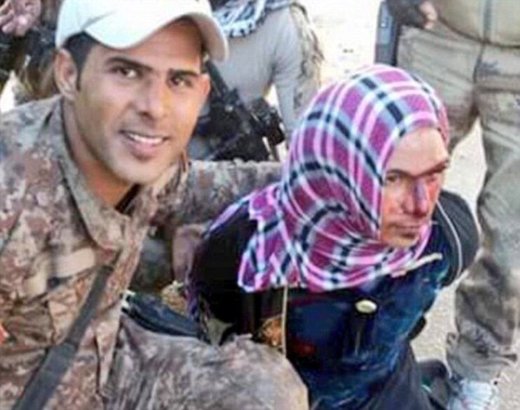 A group of Islamic State (ISIS) militants were apprehended after trying to flee the city of Ramadi while dressed as women, according to Iraqi security officials.
"The terrorists had shaved their beards and dressed as women in a bid to fool our forces and escape the liberated city of Ramadi. However, they were all arrested before escaping the city," the Iraqi security command said in a statement obtained by ARA News.
The men's capture occurred after the Iraqi army announced Feb. 9 the "full liberation" of Ramadi from ISIS militants. "Our forces have pushed Daesh (ISIS) militants out of the city's outskirts. Ramadi is now under the full control of the army," Iraqi central command announced.
There are reportedly dozens of members of the terrorist group stranded inside Ramadi. "The militants who remained in the city are now trying to escape at any cost in order to avoid falling in the hands of the government forces," local media activist Fouad Al-Saddi told ARA News.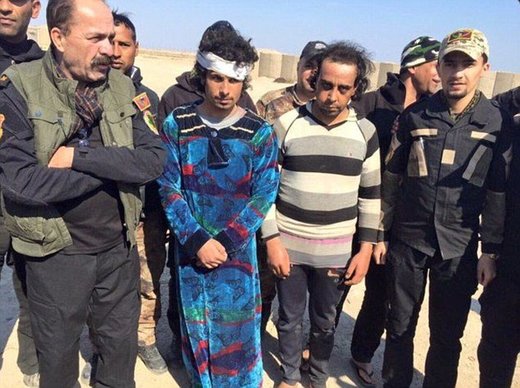 "At least nine ISIS jihadis were detained on Wednesday while trying to flee the security checkpoints of the Iraqi forces in Ramadi suburb. They were all dressed as women," Al-Saddi added.
Photos of two of the ISIS militants dressed as women were obtained by The Daily Mail, but the outlet has not been able to independently verify the images.
A similar occurrence happened in March 2015 when the Iraqi army captured 20 ISIS militants dressed as women in Baquba, The
Jerusalem Post
reported. The men, wearing robes and veils, had makeup on, wore dresses, and some women's bras. Not all of them shaved their facial hair, but they still applied eyeliner, eyeshadow and blush.
Sources:
ARA News
,
The Daily Mail
,
The Jerusalem Post