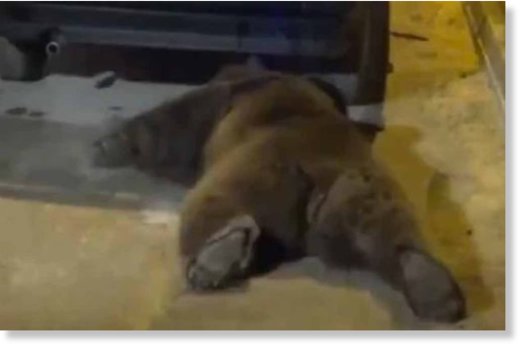 This is the terrifying moment a huge bear was
let loose in a city
- and started attacking local residents.
The huge creature was spotted by horrified passers-by as it ran through the streets in Turkey. The exact location of the footage is not clear.
The video then takes a dark turn, as the bear grabs hold of one man and drags him to the floor.
Panicked bystanders attempt to help him and are eventually able to drag him away from the angry animal .
Police, with the help of animal experts, were eventually able to sedate the bear with the help of a tranquiliser gun.
It is then seen lying on the pavement as concerned onlookers gather nearby.
It is not clear if anyone was hurt during the incident.