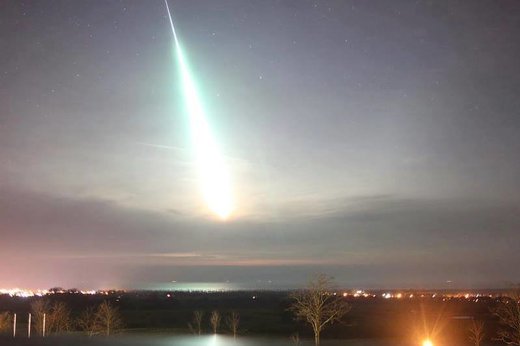 Hundreds of people in Copenhagen, Denmark have reported that the sky suddenly lit up at around 10:08 pm on Saturday 6th February, 2016, and that a loud explosion sound followed shortly afterwards, probably caused by the overhead explosion of a meteor streaking across the sky. The meteor was also spotted from Poland and Sweden.
Bo Michael Hansen from Roskilde wrote on
TV 2 News' Facebook-profile
:
"Bright flash, very loud boom followed by a long-lasting rumble for 20-30 seconds, at Roskilde. Birds awoke and started chirping in the gardens and nearby wetlands. As a part-time fire-fighter I was on my way out of the door, as I thought it was a powerful explosion."
Anette Glentvor in Vesterbro wrote:
"The sky was gradually lit fully up. After that the sky turned green and ended with a short purple flash. About five minutes afterwards, a long rumbling was heard. It sounded like thunder, except that the sound continued for a very long time."
Camilla Hansen, from Køge, wrote:
"We could see and hear it also in Køge. Several people I know saw flashes of light and I heard a big bang. The lights in my window shook and it was scary. I thought it was an earthquake."
Mikkel Pedersen, from Roskilde,
said
:
"We were driving home from Hillerød to Roskilde, when at 10 pm we were just outside Slangerup and a strong light suddenly lit up the sky and a huge fireball with a long tail flew right above our car."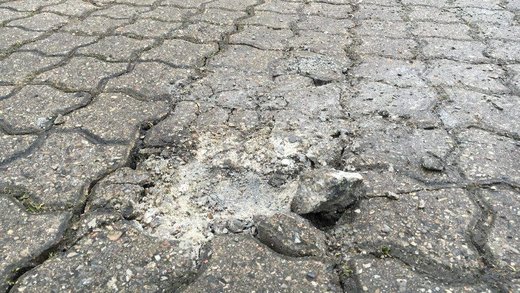 Meteorites
by the kilos
have been found on the outskirts of Copenhagen. Some will be on display at the Geological Museum between 4-6 PM, today, Monday 8th February, before being sent to Italy for tests.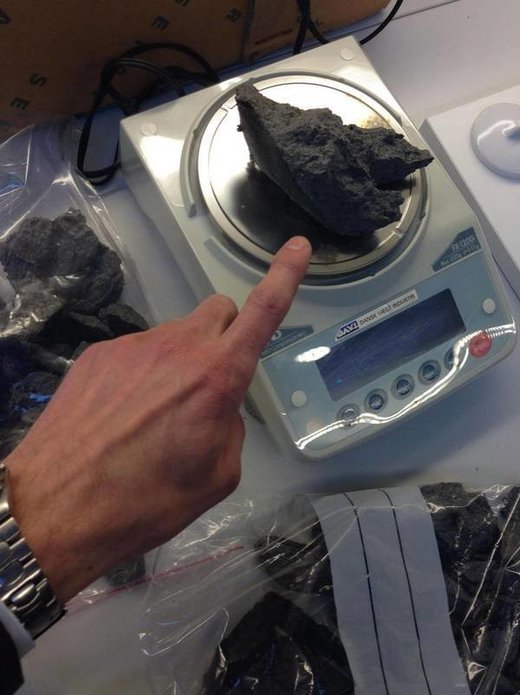 Several surveillance cameras caught the bright flash on tape:
This one is from Gentofte:
This one is from Skovlunde:
On the same day,
another overhead explosion
occurred in southern India, with one of the resulting meteorites there killing a man and injuring three others.
See also