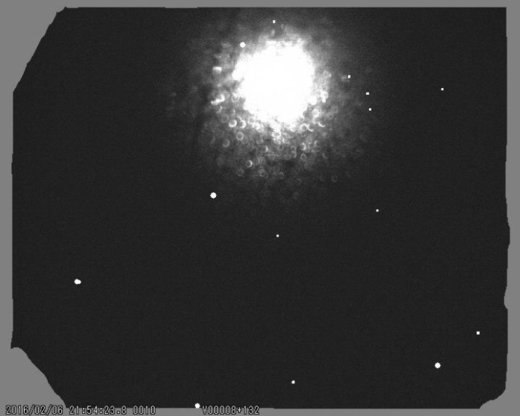 This fireball over the United Arab Emirates had similar brightness than a full moon.It was captured 06 February 2016 at 21:54:23 UT by the cameras of the UACN project.UACN
The
UAE Astronomical Cameras Network (UACN)
consists of sky-pointed astronomical cameras located at several locations in the United Arab Emirates, which automatically record a video file once a meteor is detected.
The UACN is a cooperation between the International Astronomical Center (IAC), the UAE Space Agency, and the SETI Institute.
Phase one of this project consists of three stations called UACN1, UACN2 and UACN3. Since 28 January 2016, station UACN1 is operational and is contributing data.