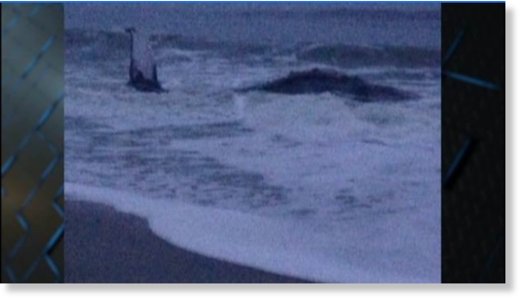 A beached whale was discovered on the shore at Kure Beach Wednesday.
According to Kure Beach Police, the whale was found about two blocks south of the Kure Beach Fish Pier around 6:00 a.m.
William McClellan of the University of North Carolina Wilmington says the whale was a baby humpback between 1 and 2 years old. He says the whale was very thin and appeared to have been sick for some time.
Officials say about two dozen dead whales wash up on the North Carolina coast per year. UNCW has been notified.