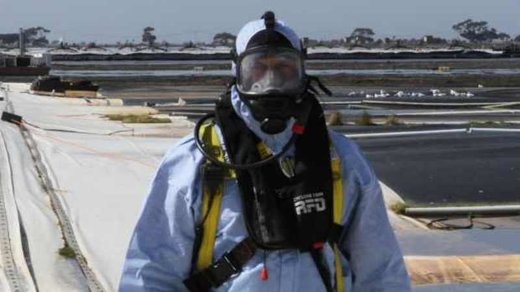 Melbourne's west wasn't smelling its best when an overpowering stench spread across suburbs last night.
The EPA received
almost 100 calls about the smell
from 8pm to midnight.
Odour complaints were made in Derrimut, Tullamarine, Footscray, Kealba, Altona and Sunshine.
Locals took to social media to share their disgust.
"Does anyone know what that #funkysmell is out in the north western suburbs tonight, smells like sewage," Twitter user Fred the Bear said.
The smell was so bad it became a hot topic of discussion on Reddit.
"
Smells like rotten eggs
here in St.Kilda," user xopy said.
"Thought something died in my house, good to know its not just me," user plonkyy said.
An EPA spokeswoman said the source of the smell was still unknown.
"We had officers in the field (last night) to determine the source of the smell," she said.
"We got in touch with water authorities in the area to see if they could conduct their own investigations into the smell."
The EPA has approached the water treatment plant.