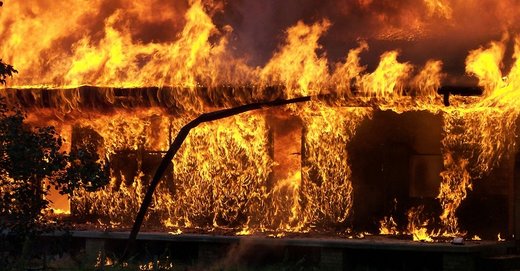 For the first time in U.S. history, wildfires charred more than 10 million acres across the nation in 2015, according to data from the National Interagency Fire Center in Boise, Idaho.
That's roughly the size of Connecticut and Massachusetts combined.
At 10,125,149 acres burned, it's the first time the 10 million acre mark has been topped. The previous record was set in 2006 at 9,873,745 acres.
This year's amount is about 4 million more than average, the center announced Tuesday.
Fires in Alaska made up about half of the acreage burned.
Nine of the 10 worst years for acres burned have occurred since 2000, center spokesman Randall Eardley said.
Accurate wildfire records go back to 1960. Prior to 2000, the U.S. surpassed 7 million acres only one time — in 1963.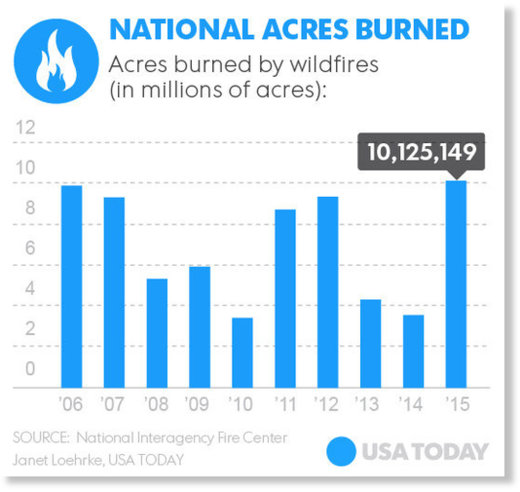 This year's fire season was unusually severe in the Northwest. Wildfires there destroyed dozens of homes and forced hundreds of residents to evacuate, sometimes for weeks on end.
The season also included the largest blaze in the history of Washington state, the Okanogan Complex fire, which killed three firefighters.
The 2015 wildfire season was also the costliest on record, with $1.71 billion spent to fight the blazes, the U.S. Forest Service reported in December.