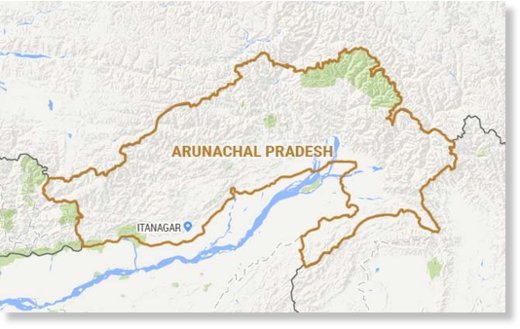 A medium intensity earthquake, measuring 4.5 on the Richter Scale, today hit Arunachal Pradesh, four days after a powerful tremor shook the northeastern state of Manipur.
According to the Ministry of Earth Sciences, the quake hit Kurung Kumey district of Arunachal Pradesh at 7:12 pm at a depth of 23 kms. There were no immediate reports of loss of life or property.
On Monday, a strong quake measuring 6.7 on the Richter Scale hit Temelgong in Manipur. This was followed by many small and medium aftershocks.
Scientists, however, ruled out that the earthquake was an aftershock, a major phenomenon observed after major jolts.
"This was a fresh earthquake and not related to the one in Manipur,
" said JL Gautam, Head (operation), National Centre for Seismology, a unit of MoES.
The Northeast region is known to be a high-seismic zone and often witnesses tremors.
Source: Press Trust of India