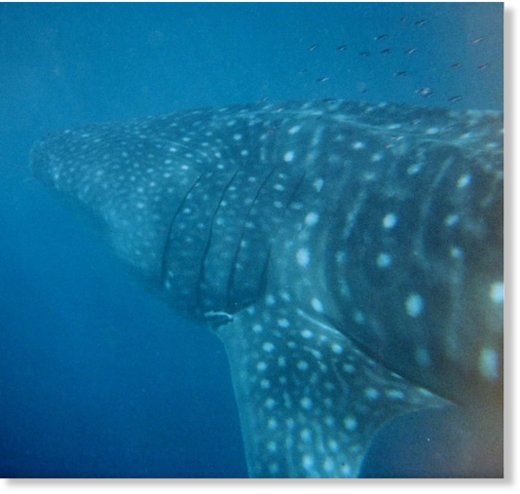 A 24-foot commonly known as butanding was discovered dead along the coastline of the village Pamosaingan in the town Socorro in Bukas Grande Island, one of the islands comprising Siargao, Saturday afternoon.
"I immediately dispatched four of my police personnel to the area and at the same time informed the Municipal Agriculture Office and the Municipal Environment and Natural Resource Office about the dead endangered mammal," said Police Inspector Alvin Caballes, municipal police chief of Socorro.
Caballes said that by Sunday noon, peak of the high tide, the whale shark was buried near the shoreline of Dapja Beach in the same barangay.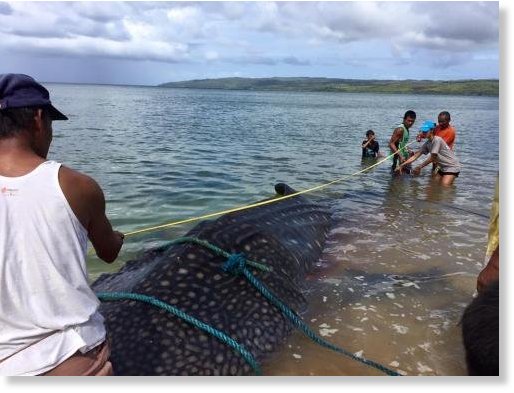 "The butanding was secured at around 5 o'clock Saturday afternoon and with the help of non-government organizations the endangered whale shark was buried the next day at around 12 noon but finished everything by 3 o'clock Sunday afternoon because of several procedures made by the Large Marine Vertebrates (Lamave) that conducted the necropsy on the animal," he said.
Caballes, who was just installed as the town's police chief last December, said this may be the first time a butanding died in the area but could not confirm if similar incidents happened in other parts of Bukas Grande and Siargao Islands.
Edelito Sangco, of the Socorro Empowered People's Cooperative, pointed out on his social media post that the animal was found entangled in a fishnet.
"Truly, I felt sad with the sight of a member of the largest known fish species in the world measuring 9 feet wide and 24 feet long. According to the net owner Barangay Kagawad Pacquito E. Tatoy, he laid out the net last night and when he, together with his wife, hauled it out this morning, they found the
already dead
gigantic creature entangled in the fishing gear. They sought the help of the other fishermen from the village who took turns dragging the fish ashore," said Sangco on his social media account Saturday evening.