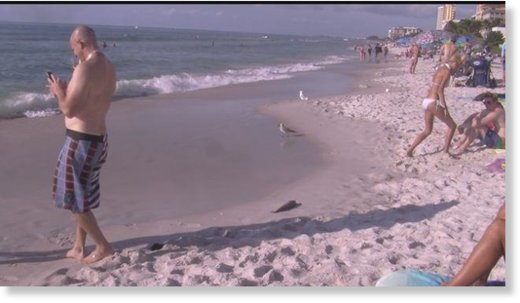 Dozens of dead fish are washing up on a popular Naples beach, and people aren't sure why.
Wildlife is common on Vanderbilt Beach, but visitors said this weekend, Mother Nature left them with an unexpected gift.
Some are claiming to have seen at least a hundred dead fish.
We contacted the Florida Fish and Wildlife Conservation Commission about the problem. They directed us to the
red tide maps
on their website,
but those maps currently show no instance of the destructive algae off the Collier coastline.
FWC encourages anyone who sees any large amount of dead fish to report it to their
fish-kill hotline.