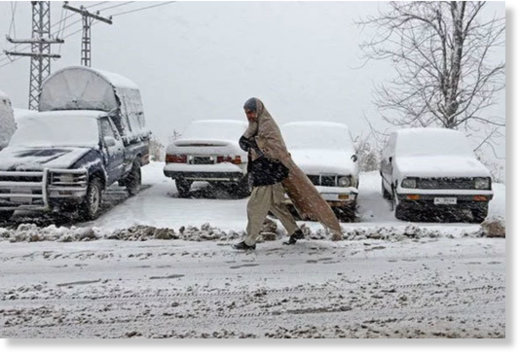 Residents of Naran valley on Thursday stuck as all communication lines and roads have been blocked because of heavy snowfall which was more than seven feet.
According to the residents of Naran valley a large number of locals have migrated to other cities of Hazara division while some of the people are still residing in the area despite the hardships of the weather and shortage of firewood.
General Councilor of Naran valley Muhammad Haneef while talking to media alleged that after the heavy snowfall, electricity and PTCL lines have been completely damaged and mobile phone companies have also stopped their operation in the area.
Muhammad Haneef demanded from the government to immediately restore the mobile phone service and also bound mobile phone companies to continue their operation during the winter season to provide a communication link between the people of Naran and Kaghan valley.
He further alleged that people are also facing severe shortage of firewood, medicines, food items which make their life more miserable.
He also demanded from KPK government to immediately announce relief for the people of Naran and provide them firewood, medicines, food items and restore road network and communication link.
Source: Associated Press of Pakistan