A group of Ohio hikers happened upon a frightening sight — a tree burning from the inside. In a video of the incident (below), a tree in the woods of Defiance, Ohio, can be seen in flames as the hikers watch in shock.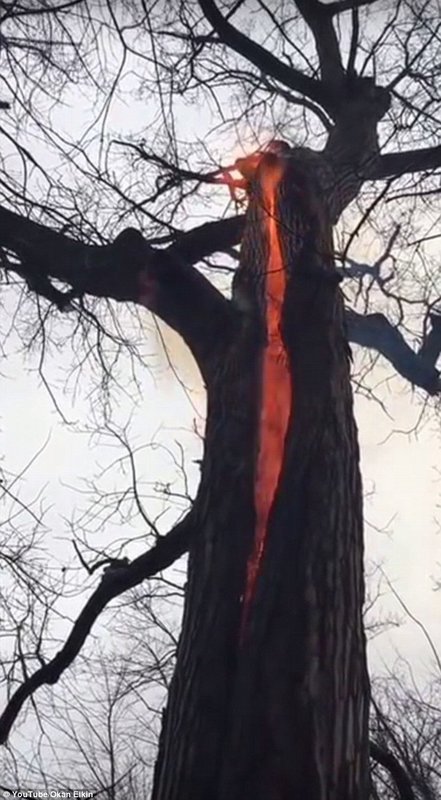 "What the f**k," one of the hikers says.
Strangely, no fire damage is evident on the outside of the tree.
"How is this even possible?" one of the hikers asks. "It's starting to get up and around." Since being posted on December 21, the 30-second clip garnered over 200,000 views.
Watch the terrifying "Devil Tree" burn below: