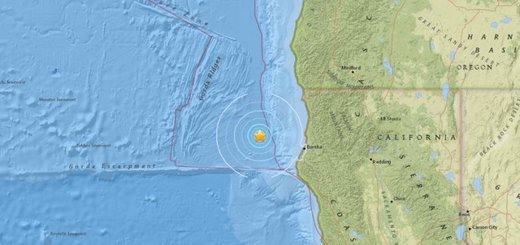 An earthquake with a magnitude of 4.8 struck off California, 64 miles northwest of Eureka, on Monday night, according to the U.S. Geological Survey. The USGS initially measured the quake at magnitude-4.5.
The earthquake struck at 7:35 p.m. local time.
The National Oceanic Atmospheric Administration said there was no tsunami threat to Hawaii or the West Coast, following the temblor.
For more info on this quake and others, visit the SFGATE earthquake page
here
.