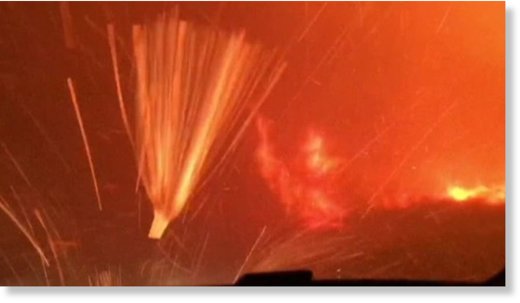 The terrifying moment a Dutch family drove through a California wildfire has been captured on mobile phone.
Maaike Maks was visiting California from the Netherlands when she and her family were caught driving through the middle of the raging fire in Ventura County.
The fire burned across 1,250 acres in the Solimar Beach area triggering mandatory evacuations and temporarily shutting the highway in both directions.
Footage courtesy of @MaaikeMaks