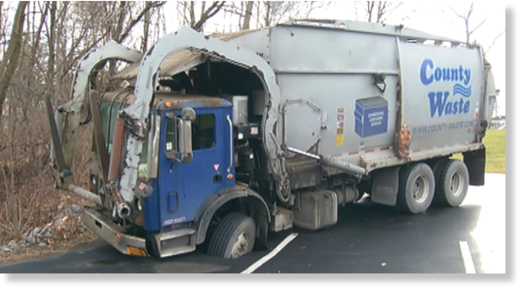 There was an unusual sight in Latham on Thursday.
A garbage truck was caught sinking through the pavement in a parking lot on Troy-Schenectady Road in Colonie. A crane had to come and lift the truck up so the tire could be freed.
The truck drove off undamaged, but there was a huge hole in the lot. People who live and work nearby say this is only a small incident but it reveals a much bigger problem. They say a pipe that runs underneath the lot from a creek on one side to a creek on the other has collapsed.
"We've had 3 major floods, totaling over $200,000 in damage because of this problem. The poor guys who work for the town they've been wonderful but their hands are tied," said Debbie Caprara, hair salon owner.
Caprara says she's gone to town officials but the problem has yet to be fixed. She's concerned about losing business and someone seriously getting hurt.