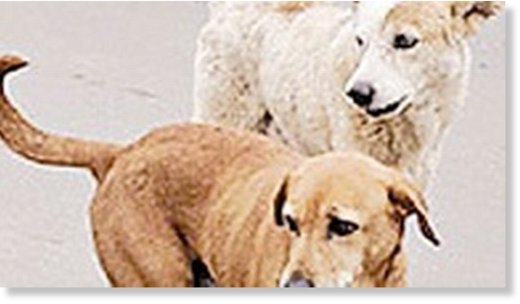 The negligence on part of the civic body in putting a check on the dog menace has claimed the life of a three-year-old boy of Shabunipet locality in the city. The boy died on Wednesday night while he was undergoing treatment at the MGM Hospital.
The deceased, Md Afan Khadri (3), son of Yosufulla, a government employee suffered injuries on his lips, and forehead in an attack by a pack of stray dogs while he was playing outside his house on December 8. The victim's kin immediately rushed him to the MGM Hospital where he was treated for a couple of days as an in-patient.
After being discharged from the hospital, Afan was on regular medication. However, he reportedly developed some complications including severe respiratory problem prompting the parents to rush to the hospital once again on Wednesday. He died while undergoing treatment.
When asked whether there was any negligence on part of the hospital authorities, kin of the deceased said the doctors had offered a good treatment. "He died while he was put on ventilator," he added. The grief-stricken parents, however, have blamed the GWMC officials for their failure in checking the growing dog menace.
Meanwhile, the stray dogs have also killed goats in Rangampet in the city. Rapaka Upendra, a goat rearer, said his three goats had been killed by stray dogs in a period of 10 days.
Municipal health official Dr Jayaprakash was not available for his reaction on the entire episode.
B Vasudeva Reddy, a resident of Nayeeem Nagar, also alleged that health officials did not respond to calls on earlier occasions when he wanted to lodge a complaint on dog and monkey menace in the city.