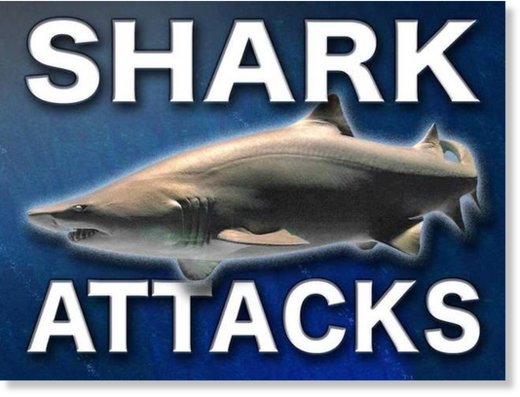 A sailor whose boat capsized has been mauled to death by a shark just moments before a rescuer hanging from a helicopter overhead was able to pull him from the water.
The man was found clinging to a buoy near Aruba, an island off the coast of Venezuela, when the shark attacked him.
He was one of seven Venezuelan men on board the boat that capsized, two of whom died when they sank with the vessel.
Roderick Gouverneur, a spokesman for the Dutch Carribean Coast Guard, said the attack victim died while being transported to hospital.
Four other men who survived by holding on to a refrigerator and pallet were hospitalized in Aruba for dehydration.
The men were traveling from Bonaire to Aruba to sell whiskey when their boat capsized after it was hit by a wave, he said.
Venezuelans often travel on boats laden with goods to sell throughout the Dutch Caribbean islands.