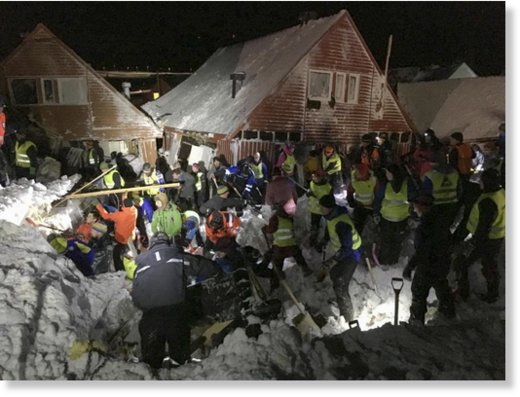 Several people were injured and several others missing on Saturday after an avalanche buried about 10 houses on the Svalbard archipelago in the heart of the Norwegian Arctic, local officials said.
"Several people have been injured and hospitalised. Some people are also missing," the region's government said on its website. "All available human resources are mobilised for the rescue operation."
A spokesman for the rescue services said four adults and two children were hospitalised but that their injuries were not life threatening.
Around 10 brightly-coloured wooden houses, typical of the style found in the archipelago, were buried by the avalanche which happened at around 11:00 am (1000 GMT).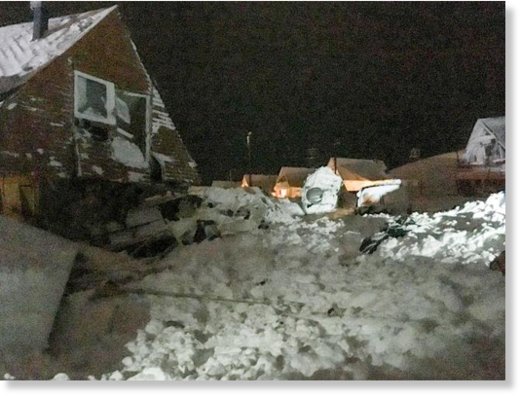 Witnesses said the snow had shifted the houses set on hillsides about 20 metres.
One resident, Kine Bakkeli, told NRK public television that she had managed to escape through a window. "It's complete chaos here," she said.
Rescuers, police and residents using spades raced to clear houses buried under a thick layer of snow in the hope of finding the missing. It was not known how many people were missing.
A team of doctors was planning to set out from the Norwegian city of Tromsø for Longyearbyen, Svalbard's main town.
Emergency accommodation has been set up in a youth centre and the town's church.
Weather conditions have been harsh since Friday with authorities warning people to take care in high winds.
Source: AFP