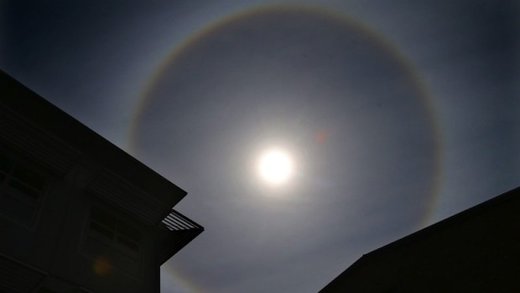 Plenty of Timaru residents braved the afternoon sun's intense brightness on Friday to take pictures of an unusual halo around it.
It may have looked sinister, but the MetService confirmed it was completely natural. Meteorologist Lisa Murray said the unusual phenomenon occurred in high, thin cirrus clouds.
"The clouds contain millions of tiny ice crystals and the haloes are caused by the splitting of light (refraction) and the glint of light off the ice crystals (reflection). They are quite something to look at."
Timaru resident Phil Thomas, who said he'd travelled the world without previously encountering the phenomenon,
was the first to call it in.
Several
Facebook users also sent in pictures.